3 great uses of vinegar for the body
White vinegar can be used for just about anything including breakouts, mouth odour, body odour and more, check out easy ways to use it to tackle different issues in the body.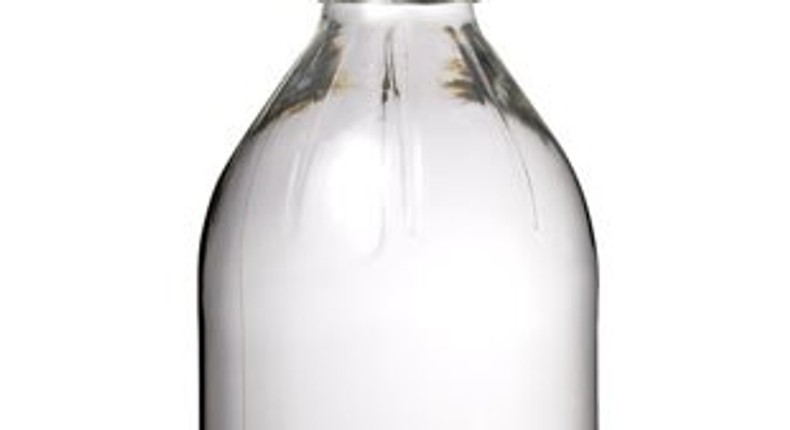 Vinegar especially the white vinegar is loaded with immense beauty uses as it is a known powerful antiseptic and exfoliant.
The white vinegar works great for beauty, fashion and general wellness purposes and there are countless of brilliant ways they can be used.
If you have acne prone skin for instance, white vinegar works perfectly while it helps to prevent new breakouts, it also restores the skin PH balance.
Check out two great ways to use vinegar:
1. Dilute white vinegar with an equal part of water
2. Cleanse the affected area with deep cleansing cleanser and pat gently with a clean towel.
3. Moisten cotton ball with Vinegar and water solution and apply in circular motion on the affected areas.
4. Leave it on for a few minutes
5. Rinse the area with cool water and gently pat dry or air dry
6. Apply non-comedogenic moisturizer
If you have sensitive skin, do not use vinegar.
Vinegar works great in eliminating any kind of odour including body, vaginal, breath etc.
1. Mix equal parts of vinegar and water together
2. Mix the solution together
3. Apply to the arm pits if you have unpleasant body odour.
4. Use this solution on the affected area twice daily.
1. Mix equal amounts of water and vinegar
2. Preferably use lukewarm water
3. Gargle with this solution two to three times day
JOIN OUR PULSE COMMUNITY!
Recommended articles
Mahama brothers show Bawumia immeasurable love at mother's funeral
IGP to meet faith-based organisations on legal implications of their activities
NPP serial callers in Bono Region strike over unpaid allowances
Breast cancer awareness, media storms and Our Day made better with Domino's Ghana
Audit EC over $90m cost-saving claim - CARE GHANA
Thousands throng El-Wak Stadium for recruitment into the Ghana Immigration Service
Nana Addo's response to Aflao chief is a disgrace – Captain Smart
Ghana to outdoor herbal medicines to cure COVID-19
Dr. George Akuffo Dampare: 5 things that got Ghanaians praising the IGP