Charlotte Osei begins new UN job in Afghanistan
Ghana's former Electoral Commission Chairperson, Charlotte Osei has began her new role as the International Elections Commissioner to Afghanistan, as the South Asian country prepares to hold crucial Presidential polls in September 2019.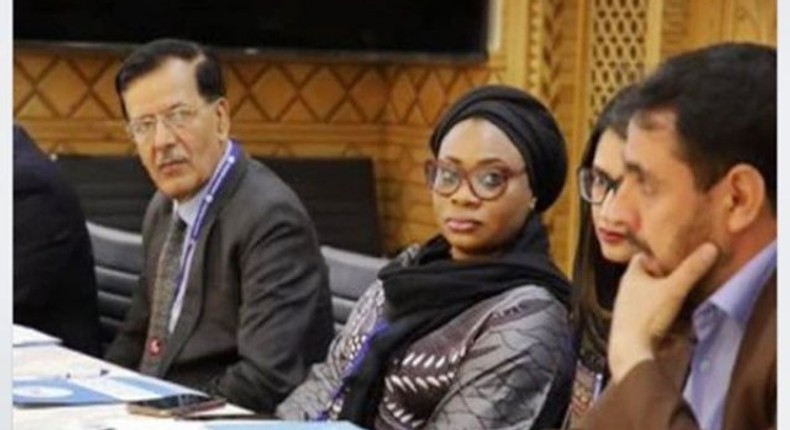 She reported to Kabul, capital of Afghanistan, on Tuesday, May 28, 2019.
Her appointment was confirmed by a Presidential Decree issued by the President of Afghanistan, HE Ashraf Ghani.
She will be joined by a team of other UN-appointed election experts from around the world to provide much needed technical support, capacity building and electoral best practice advice to the Election Complaints Commission and the Independent Electoral Commission charged with delivering a peaceful democratic process and credible elections.
She has extensive legal credentials and electoral management experience, making her well-placed to take on this challenging role, which is critical to successful, free and fair democratic elections in Afghanistan.
Get our Top Stories delivered to your inbox
Recommended articles
Nana Akufo-Addo charges the youth to embrace responsibility
Kwame Nkrumah didn't achieve anything; Akufo-Addo is better than him – Agya Koo
UEW stakeholders set October 7, deadline to settle GPA issues after protests
Chief in Mankessim murder case is alive – Police
President Akufo-Addo booed during speech at Global Citizen Festival
Judges are not above the law; they can be criticized – Hassan Ayariga
Three more students arrested in connection with Katanga, Conti riots
We didn't issue Aisha Huang's return visa – Ghana Ambassador to China
UEW - Students protest over discrepancies in their results.