EC dumps Charlotte Osei's controversial logo
The EC came under fire for changing the logo, which originally had the country's coat of arms.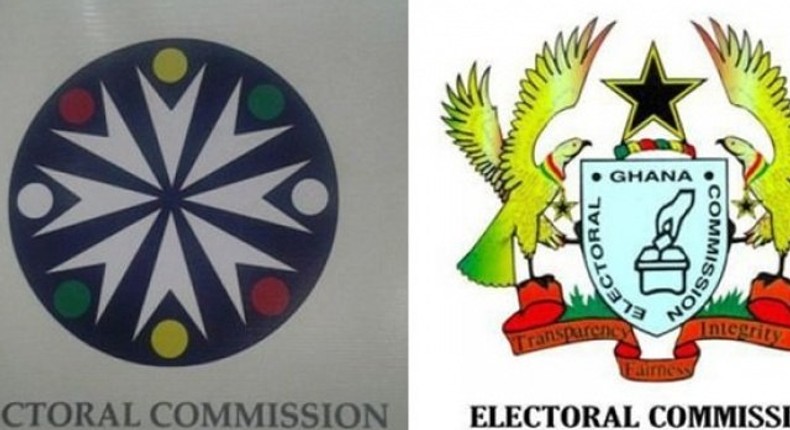 The Electoral Commission has dumped new logo instituted by the sacked Chairperson of the Commission,
A memo signed by the newly appointed Chairperson, Jean Mensa said it has reverted to the old logo.
The memo stated: "Effective December 4, 2018, the original logo of the Electoral Commission which bears the Coat of Arms and has a ballot box showing the hand casting its vote, has been restored."
It added that "The core values of the Electoral Commission, namely integrity, fairness and accountability have from today also been restored.
"All communications from the electoral commission must from today be made on the letterhead bearing the original logo of the commission as appears on the face of this letterhead…"
The new logo, which appeared in place of EC's original logo, had generated a lot of debate amongst the public with some suggesting that the Commission must not change the original one.
Many also accused the Commission of plagiarism, pointing to a Turkish company which had a similar logo. But Charlotte Osei while addressing the media and stakeholders at the event said, her outfit is happy with its new logo.
Explaining the meaning of the logo, Charlotte Osei said the blue in the circle represents unity and also represents stability and independence of the commission.
The inward moving arrows reflect the coming together of the people of Ghana to select their political leaders.
Get our Top Stories delivered to your inbox
Recommended articles
The so-called fight against galamsey by the Akufo-Addo/Bawumia government is a scam – NDC
The Ghana Live story: Fastest growing media house celebrates 3rd anniversary
5 reasons why this year's Christmas will be dry in Ghana
I can't accuse Wontumi of galamsey because I don't have any evidence - Ogyeahohoo Yaw Gyebi II
Man who abused 3-year-old child mercilessly in viral video arrested
Dam spillage: Flooding in Weija is a warning to encroachers on waterways — GWCL
You're giving us headache; what's stopping you from resigning? -Kpebu asks Akufo-Addo
Akufo-Addo must resign; he's shown incompetence on galamsey - Martin Kpebu
Security man arrested for resigning after stealing money from church's offering vault