I already know who the next President of Ghana is – Owusu Bempah
Reverend Isaac Owusu Bempah, founder and leader of Glorious Word Power Ministry International, has disclosed that the 2024 presidential election is already settled.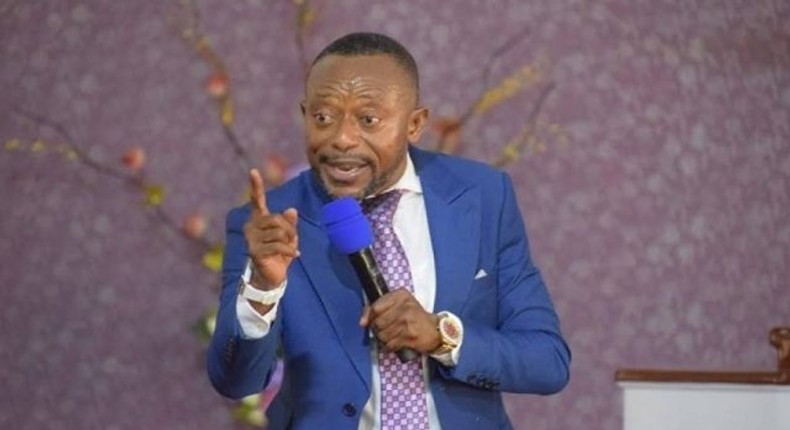 According to the famous man of God, he knows who the next leader of Ghana will be.
Addressing his congregation on Sunday, September 17, 2023, Rev. Owusu Bempah indicated that the result of the 2024 elections has already been determined in the realm of the spirit.
He added that he was going to perform a spiritual exercise for the next president of Ghana right after leaving the church.
"The reason I would close and leave soon is that I must do something for somebody after church today, and that person is the next president of Ghana. And so today, I have to get home early to perform that action for the person (the next president).
"… The thing has already happened. It is just like watching a playback or a re-play of a football match that has already been played," he said in Twi.
On the NPP primaries, the prophet listed the position on the ballot paper for the primaries, but his posturing (movement) seems to have communicated to the pastors, who were with him, and his congregation the person who would emerge victorious.
Relatedly, Kennedy Ohene Agyapong, a flagbearer aspirant of the New Patriotic Party (NPP) has said that the party will lose the 2024 elections if Dr. Mahamudu Bawumia is elected leader.
The vociferous lawmaker argued that Bawumia could not beat the flagbearer of the National Democratic Congress (NDC), John Dramani Mahama in the general elections.
Agyapong, who made these remarks in an interview on Kessben TV, on Monday, September 18, 2023, added that the vice president has lost credibility because the very statement he made when the NPP was in opposition has come to haunt him.
JOIN OUR PULSE COMMUNITY!
Recommended articles
Ghanaians should prioritize cassava to replace cocoa
Bawumia is the only one that can move Ghana's economy forward – Ofori-Atta
Angel Maxine vows to expose all gay politicians if anti-gay bill is passed
CHASS slams GES for interdicting SHS Headteachers through social media
Revolutionizing Agriculture: Bryan Acheampong drives innovation at MOFA
I'll start locking parliament door at 10 am; lateness is unacceptable - Speaker Bagbin
'The New Force' supporters storm court to welcome Shalimar Abbiusi after bail [video]
10 galamsey operators arrested including 3 Chinese in Oda River Forest Reserve
Suspect arrested for swallowing drugs; clinical examinations reveal it's 'fufu'