Nana Addo listed among highest-paid African presidents
President of the Republic of Ghana, Nana Addo Dankwa Akufo-Addo has been listed among the highest-paid presidents in Africa.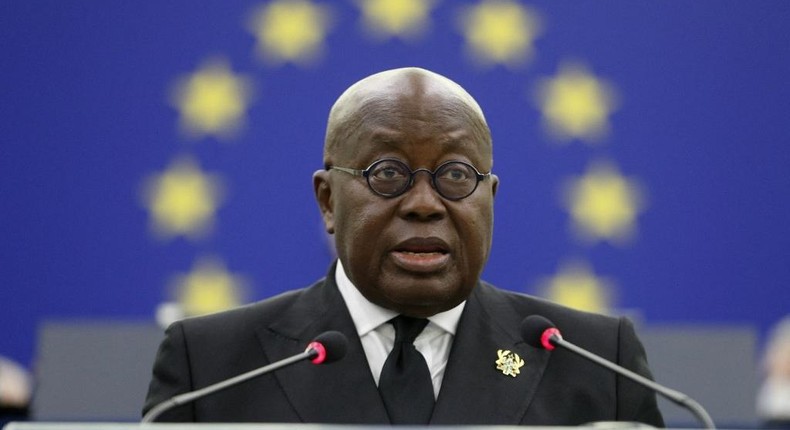 He was ranked the thirteenth highest-paid President in Africa in 2022.
A report by Business Insider indicated that Nana Addo has been beaten to the top spot by his Ivorian and Liberian counterparts, Alassane Ouattara and George Weah respectively.
According to the BI report, Nana Addo's annual earnings at US$76,000 – an equivalent of about US$6,300 per month.
On the full list, Nana Addo is placed at the 13th spot, after Rwanda's President Paul Kagame at the 12th position with US$85,000 and Malawi's Lazarus Chakwera in 14th spot taking US$76,000, and Nigeria's President Muhammadu Buhari earning US$69,000.
It stated that "One thing of concern is that the annual salaries of most leaders are well above the country's GDP per capita or average wages. This is why many young citizens are curious to discover how much African leaders earn so that they can compare their pay packets with the average salaries and GDPs of other respective countries."
Here is the highest-paid President in Africa:
Paul Biya, Cameroon earns $620,976
King Mohammed VI, Morocco earns $488,604
Cyril Ramaphosa, South Africa earns $223,500
Uhuru the President of Kenya earns $192,200
Yoweri Museveni, President of Uganda – $183,216
Abdelmadjid Tebboune, President of Algeria – $168,000
Teodoro Nguema Mbasogo, President of Equatorial Guinea -$152,680
Emmerson Mnangagwa president of Zimbabwe – $146,590
Denis Sassou, President of the Republic of Congo – $108,400
Alassane Ouattara, President of Ivory Coast – $100,000
George Weah, President of Liberia- $90,000
Paul Kagame, President of Rwanda -$85,000
Nana Addo Dankwa Akufo-Addo, President of Ghana – $76,000
Lazarus Chakwera, President of Malawi – $74,300
Muhammadu Buhari, President of Nigeria – $69,000
Get our Top Stories delivered to your inbox
Recommended articles
Chief in Mankessim murder case is alive – Police
President Akufo-Addo booed during speech at Global Citizen Festival
Judges are not above the law; they can be criticized – Hassan Ayariga
Three more students arrested in connection with Katanga, Conti riots
We didn't issue Aisha Huang's return visa – Ghana Ambassador to China
UEW - Students protest over discrepancies in their results.
World Bank vindicates Bawumia over impact of Mahama's energy sector contracts
Policeman sentenced to life imprisonment for shooting football fan to death
10 secondary schools take up projects on transforming waste into reusable products