According to President Akufo-Addo, over the last twenty-three months in office, his administration has overseen a revival of the Ghanaian economy, with growth rates increasing from 3.6% in 2016 to 8.5% in 2017, in addition to a reduction of the fiscal deficit from 9.3% in 2016 to 5.9% in 2017.
This has also led to the strengthening of the monetary policy, a reduction in interest rates, and the continuing stability of the cedi.
In addition to strengthening the macroeconomic fundamentals of the economy, the President noted that his Government has decided to develop the human capital of the country, if the country is to move onto the path of progress and prosperity.
"If resources are all we need to build a country, we should be very rich in Ghana. But, we need, above all, trained human capital. That is why I made it a priority to open access to education. All those characters who are blabbing about the Free SHS, they don't understand what social and economic development is all about," President Akufo-Addo said.
READ ALSO: Here's why Ras Mubarak stopped riding bicycle to Parliament
He continued, "In two years of the policy, nearly 300,000 more young people have gone into SHS than before. The people who opposed the policy are saying that when they come back to power, God knows when that is going to be, they are now going to review it. A policy you opposed, you are now going to review it. What does that mean? You are obviously coming to collapse it. We are not going to allow anyone to collapse this policy."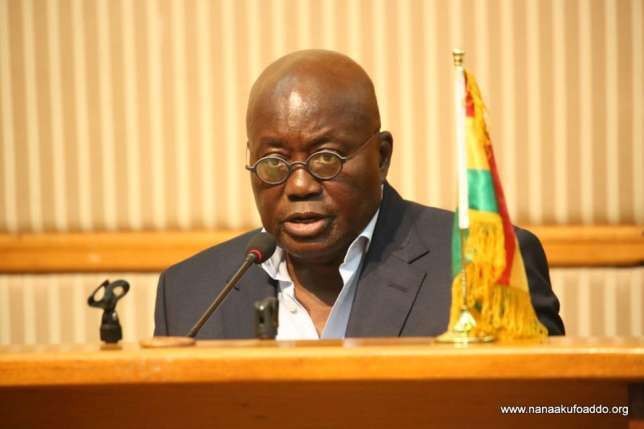 President Akufo-Addo made this known on Tuesday, 4th December, 2018, when he began his 3-day tour of the Greater Accra Region, with a visit to the Healthi-Life Beverages Company Ltd.
In addition to guaranteeing access to education, President Akufo-Addo noted that his Government has also laid the foundation for the revival of Ghanaian agriculture, with the implementation of the Programme for "Planting for Food and Jobs."