NDC will remain in opposition for bringing an amateur like Ato Forson as Minority Leader – NPP
The governing New Patriotic Party (NPP) has reacted to the leadership changes made by the opposition National Democratic Congress (NDC) in its parliamentary caucus.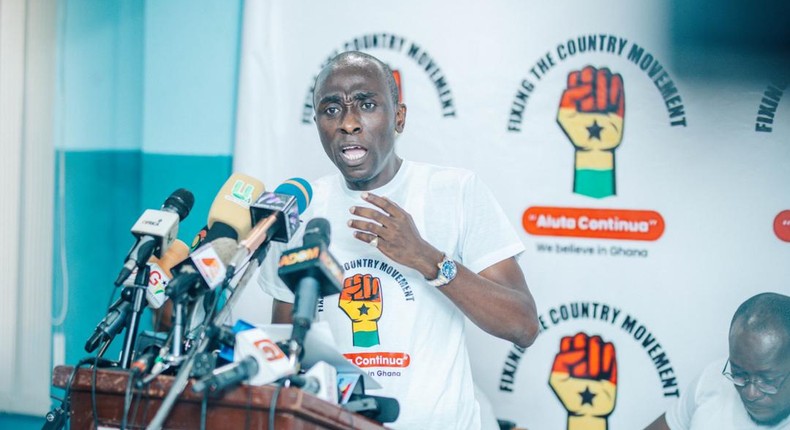 According to Ernest Owusu Bempah, a Deputy Communications Officer of the NPP, the move is suicidal.
Owusu Bempah believes that the move by the National Executive Council of the NDC works in the favor of the NPP as Haruna Iddrisu had become a thorn in the flesh of the NPP caucus in Parliament.
"To remove Haruna Iddrisu who has been giving NPP nightmare in Parlaiment and to bring Ato Forson is a political suicide, they will be floored in Parliament. They have written their own obituary in 2024. It tells you the incompetence of the NDC, it tells you they haven't got a clue.
"Can Ato Forson match up to Osei Kyei-Mensah-Bonsu in terms of parliamentary debate and knowledge? Kofi Armah Buah debating Afenyo-Markin? That is a political obituary, it is a political suicide for NDC," he said in a statement following the changes made to the leadership of the Minority by the NDC on Tuesday, January 24, 2023.
He added "Mahama comes nowhere near Haruna Iddrisu when it comes to political knowledge. He has won the hearts and minds of Northern region, he is one of the key pillars in the north and for you to get Haruna out to bring Ato Forson it means they have written their political obituary."
A former deputy Minister of Finance, Dr. Cassiel Ato Forson, has been appointed as the Minority Leader, as replacement for Haruna Iddrisu.
Emmanuel Armah-Kofi Buah has also been named as the new deputy Minority Chief Whip.
Recommended articles
There's no transparency in Ghana's gold for oil agreement — Mahama
Her business is gone - Yellow Sisi Waakye seller's husband cries: 'My wife can't harm customers'
My infidelity and broken marriage shouldn't make you leave my church - Kyiri Abosom begs
Construction of Agenda 111 at Jasikan still at ground level after gov't paid contractor $1.2m
NPP presidential race: You're a hypocrite if you don't support Alan — Carlos Ahenkorah
Your investigation will make my job better - Education Minister thanks The Fourth Estate
Police arrest 8 people over Computerized School Selection and Placement System fraud
'I'll let you come and help' - Kyiri Abosom tells church ladies as he announces divorce (video)
China and Sneda mall managers arrested for not paying tax