NPP delegates will give Dr. Bawumia more than 60% of the flagbearship votes – Ben Ephson
Ghanaian pollster Ben Ephson has tipped Dr. Mahamudu Bawumia to emerge as the flagbearer of the New Patriotic Party (NPP) into the 2024 general elections.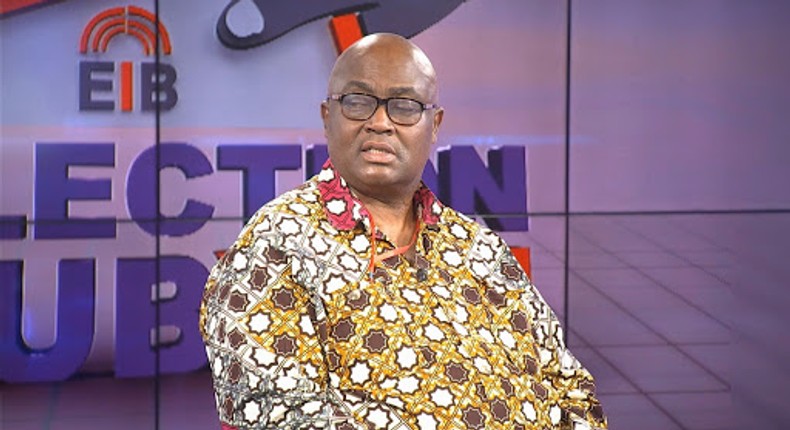 He said the Vice President will get over sixty percent of the votes from delegates of the party.
This comes on the back of over 80 lawmakers, appointees of government and some stakeholders within the New Patriotic Party (NPP) accompanied the Vice President to Akwasidae at Manhyia Palace in Kumasi on Sunday March 19, 2023.
Mr. Ephson stated that the move witnessed at the Akwasidae was to send a signal to the Vice President's opponents.
"Human head is not a coconut to see inside and I believe that the various delegates will vote in secret and the delegation I think was to send a message because you need to bear in mind that many of the Members of Parliament of the NPP will be seeking reelection.
"For your chances in seeking reelection many of the delegates that will vote for you as the Member of Parliament to remain in Parliament you will ensure that people who will obey you are people you have handpicked and elected. So it is likely that many of the MPs have handpicked those they can control to vote for them to remain in power," the Pollster stated.
He continued: "So it is meant to send a signal and I am waiting for the date of the flag bearer ship of the NPP to be announced and I will conclude my seventh book on elections. But I have done some work before the election of the executives and post-election of the executives. I can reveal exclusively on your program that I think that Bawumia is in the lead in terms of possibly winning the NPP flag bearer ship race."
Mr. Ephson further added that he will be surprised if the Vice President gets less than 60 percent of votes in the NPP's flag bearer race.
Dr. Mahamudu Bawumia has over the period won for himself the support of the party and it was evident at the second Akwasidae in 2023.
Recommended articles
Agriculture can generate enough revenue to finance Ghana's debts — Dr. Akoto
Ghana excluded as Canada adds two African countries to visa-free travel list
Agyinasare vs Nogokpo: Van Calebs calls for peace
NPP elects Charles Opoku as parliamentary candidate for Assin North by-election
Some judges go to Supreme Court to secure retirement plans because SSNIT doesn't pay – Oliver
Gertrude Torkornoo: Parliament approves her nomination as Chief Justice
Ibrahim Mahama donates 500 cement bags to Presec-Legon 1998 year group
It's a fact that Nogokpo remains spiritual gateway to Ghana – Fiator Agbodzalu tells critics
Jobless man jailed 6 years for stealing lady's handbag loaded with expensive phones and 16k