I'll name and shame corrupt officials - Nana Addo
According to Nana Addo, he intends taking the fight against corruption by naming and shaming officials in his government.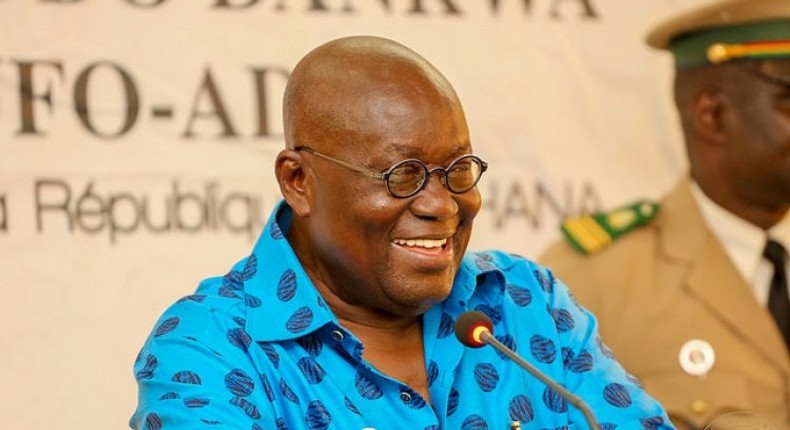 President Nana Addo Dankwa Akufo-Addo has served notice of his determination to fearlessly fight corruption in his government.
According to him, he intends taking the fight against corruption by naming and shaming officials in his government.
In a speech delivered on his behalf by Senior Minister Yaw Osafo Marfo at the CEOs Summit in Accra, he said he will investigate and prosecute cases and allegations of corruption.
He said corruption "heightens the cost of doing business and the resulting transaction cost and discourages business investments".
"Both foreigners and indigenes who have capital to invest in our country are discouraged from doing so because of corruption, he added.
"I'm not naïve about the enormity of the problem and how that continues to undermine efforts of development. We need to fight corruption collectively and the joint efforts of the captains of business will be most welcome," Nana Addo said.
He added that "We need all hands on deck to fight corruption because corruption fundamentally is the giver and the taker – both are guilty."
The president said he "will establish a Business Reporting Bureau at which corrupt activities of staff and officers of State Owned Enterprises, regulatory institutions, revenue agencies and the public and civil service will be reported to."
According to him, "We need to go about this in a very transparent manner with time so that together we can fight corruption."
He said complaints received will be investigated and not swept under his carpet. "To ensure that action is taken against persons reported and that heads of these institutions are held accountable, I'll cause to be published, on quarterly basis or in certain periods, all complaints and steps that are being taken in respect of these persons.
"My administration believes that the fight against corruption must move into its new phase – a phase characterised by action, not words, and one inspired by collective desire of our people to see a deadly but enduring practice ending. The work involved is much by our desire to succeed and your cooperation is counted upon without which we cannot succeed. We need to fight corruption and we need to do so jointly," he noted.
Nana Addo prior to the 2016 elections promised to set-up an Independent Prosecutor's Office which will be one of the measures his administration will undertake to fight corruption in the public sector.
He said, "We have decided that as much as possible we want to take the politics out of it."
The move, according to Nana Addo was intended to separate politics from criminal investigations.
Recommended articles
Regressive 2.5% VAT will widen poverty gap — Tax analyst
Ban on galamsey will do Ghana more harm than good – Dep. Lands Minister
Ofori-Atta has more integrity than 99% of Ghanaian politicians – Prof Adei
WAEC releases 2022 WASSCE results
We expect Akufo-Addo to abide by the agreement we had on Ofori-Atta's sacking – NPP MPs
National Service Scheme suspends Ashanti Regional Director with immediate effect
I lost $12 million to cedi depreciation – Agyapong blasts Bawumia for 'bowing to Ofori-Atta'
Refund Ghc115,000 'illegal mining' money you collected – Destooled chief fights Okyenhene
Let's support gov't to revive Ghana's ailing economy — Mahama pleads