Two Ghanaians arrested in U.S. for stolen car dealings
Two Ghanaians have been arrested in Middletown, Connecticut in America for running a stolen luxury car ring.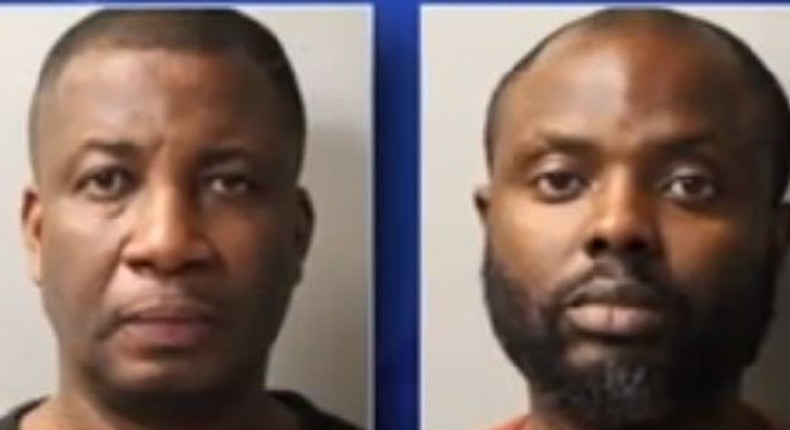 Middletown police arrested two suspects and found three stolen vehicles Tuesday after an investigation into a vehicle theft ring.
The department's criminal investigation unit received information that suspects were using an industrial garage in the 200 block of West Lake Street as a place to store stolen vehicles that would later be shipped overseas.
After a lengthy investigation, a search warrant was executed on April 30, and Henry Sencherey, 39, was seen driving a 2018 Maserati into the garage, police said. He was taken into custody without incident.
Further investigation revealed the vehicle was stolen in Illinois earlier in April.
Police also arrested Rex Agumey, 49, who was seen loading stolen vehicles into a large trailer, police said.
In addition to the Maserati, officers also recovered a 2011 Audi A5 and a 2017 BMW X5 which were reported stolen from New Jersey.
Sencherey and Agumey were each charged with three counts of receiving stolen property over $1,500, a felony, and second-degree conspiracy, police said. They were both committed to Howard Young Correctional Facility in lieu of posting $8,000 cash bond while awaiting another court appearance.
Get our Top Stories delivered to your inbox
Recommended articles
Kwame Nkrumah didn't achieve anything; Akufo-Addo is better than him – Agya Koo
UEW stakeholders set October 7, deadline to settle GPA issues after protests
Chief in Mankessim murder case is alive – Police
President Akufo-Addo booed during speech at Global Citizen Festival
Judges are not above the law; they can be criticized – Hassan Ayariga
Three more students arrested in connection with Katanga, Conti riots
We didn't issue Aisha Huang's return visa – Ghana Ambassador to China
UEW - Students protest over discrepancies in their results.
World Bank vindicates Bawumia over impact of Mahama's energy sector contracts