Manchester City midfielder expecting baby with girlfriend
Kevin De Bruyne took to his Twitter account to announce that he is expecting a baby with his girlfriend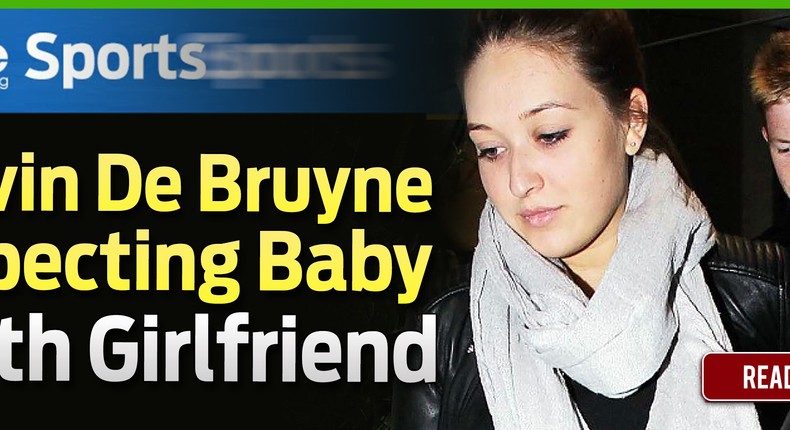 Manchester City midfielder Kevin De Bruyne has revealed that he is expecting a baby with his girlfriend Michele Lacroix.
The Belgium international took to Twitter to announce he and his girlfriend Lacroix are expecting their first child.
He posted a picture of the scan, alongside the caption: "I can't wait for my little one to know how lucky he is to have this woman as his mother!!"
Lacroix also posted the same picture on Instagram, writing: 'One great man in my life, second on the way."
De Bruyne and Lacroix started dating in 2014 after the former Wolfsburg midfielder quit his relationship with Caroline Lijnen in controversial circumstance.
Watch this Kevin De Bruyne video, below:
JOIN OUR PULSE COMMUNITY!
Recommended articles
Insigne penalty double takes Napoli back to Serie A peak
Barcelona closing in on Xavi to rescue falling giants
Hollywood stars Reynolds and McElhenney reveal Premier League goal for Wrexham
England and Austria to kick off Euro 2022, Netherlands drawn with Sweden
Despite Barca talk, Xavi insists he's focused on Al Sadd
England and Austria to kick off Euro 2022, Netherlands drawn with Sweden
Cristiano Ronaldo announces partner expecting twins
Neymar in decline? Brazilian's form a concern for PSG
Photo shows Raphael Dwamena stable and responding to treatment after collapsing during match