Manchester City academy player commits suicide after being released by the club
Jeremy Wisten, a former Academy player of Manchester City, has killed himself after being released by the club.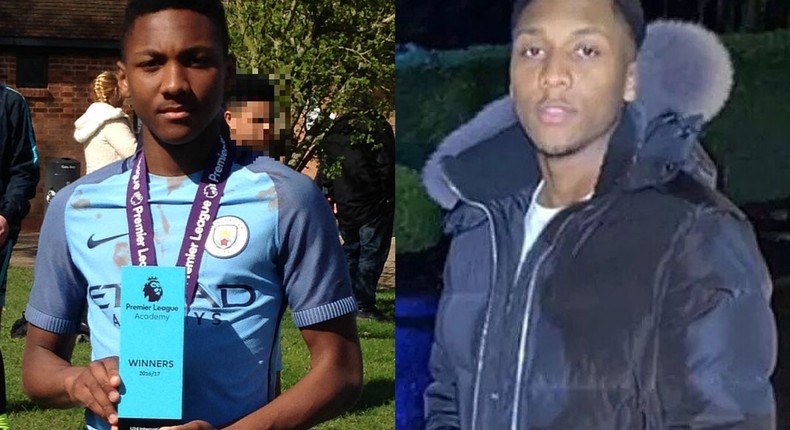 The 18-year-old committed suicide by hanging himself at his family home in Manchester on October 24, 2020.
Wisten joined Manchester City at the age of 13, where he had hoped of hone his talent to become a great centre-back.
However, things did not go as planned and he was released by the club after suffering a serious knee injury in 2018.
An inquest heard that the footballer did not feel he got the "right support" from Manchester City following his injury.
After over a year of investigations, his death was concluded as suicide by Manchester Area Coroner, Zak Golombeck.
Meanwhile, Wisten's father Manila believes his son's failure to find a new club after being released may have led to him taking his own life.
"He personally did not believe he was receiving the right support at Manchester City to find a new club," he said, as quoted by the BBC.
He explained that Manchester City reneged on a promise to organise matches in which his son would play to attract other clubs.
According to him, video footage of his son was sent to clubs but a move couldn't be engineered because he wasn't too good after the injury.
"I don't think that was a marketing video, I think that was a ticking of the box. It is a case that City should have done more, I know they have done more for others," Manila said.
The bereaved father added that his son had no history of mental health problems and had applied to study forensic science at the university before his death.
JOIN OUR PULSE COMMUNITY!
Recommended articles
Benitez the fall guy for Everton's long malaise
Real Madrid ease past Real Sociedad after Barca and Atletico beaten
Wijnaldum rescues PSG after Lens leave Messi in a daze
Wijnaldum rescues PSG after Lens leave Messi in a daze
AC Milan move top of Serie A, Inter see off Roma
Lewandowski nets double as Bayern down Dortmund to go four points clear
Silva shines as Man City stroll to top spot in Premier League
Man City, Liverpool leapfrog Chelsea at top of Premier League
AC Milan move top of Serie A, Inter see off Roma