Over one hundred Ghanaian students in Italy have lost their scholarship due to suspected visa fraud.
Meanwhile, many more beneficiaries may also be stripped of their scholarship over the massive visa fraud discovered by the Italian Embassy here in Ghana.
Every year before the Italian Embassy validates the documents of Ghanaian students on scholarship in Italy, they are expected to present documents for approval.
The documents submitted for the scholarship are mainly an affidavit from the Supreme Court and proof of family composition and income, based on tax clearance certificate from Ghana Revenue Authority (GRA); but only the latter needs validation.
READ ALSO: KNUST Demo: Gov't against members of old C'cil joining new oneKNUST Demo: Gov't against members of old C'cil joining new one
According to Accra-based Adom FM, this came to light when some Ghanaian students in Italy chided the Italian Embassy in Ghana for causing the cancelation or delay of their scholarships. The students did this on the Facebook page of the Embassy.
According to the students, they submitted their documents for validation months ago but the October 31, 2018 deadline has passed without the validation.
This has led to the throwing out of some of the students from their dormitories during winter while others have been asked to refund up to €4,000 because it has been discovered that they did not qualify for the scholarship.
The students said the Italian Scholarship Secretariat has extended the deadline to November 30, but the Embassy is still showing no sign of validating their documents.
READ ALSO: KNUST Impasse: Don't take entrenched positions – Mensa Bonsu
Meanwhile, it has been revealed that the validation may either never come or be delayed because the Embassy has to investigate the fraud in the processes.
It has been established by Accra-based Adom FM that there is a group of fraudsters in Ghana and Italy who take between €1,000 and €3,850 from students and fake documents for them to acquire visas.
Per the documents, €1,000 is for the basic package, €2,300 for the unique package and €3,850 for what they call a complete package.
In an audio recording, the Italian-based Ghanaian ringleader, only named as George, is heard advising a client on how to state their family income in order to gain both visas and scholarships.
"If you state a high income you may get the visa but lose the chance of getting a scholarship because it means your parents have money to pay the fees; and if you state low income you will not get the visa because it means you have no means to take care of yourself while in Italy, so take the middle line."
Meanwhile the Italian Ambassador to Ghana, Giovanni Favilli said the Embassy has WhatsApp chats between the ringleader, George and several of his victims; and letters from GRA showing that at least 15 out of a set of 22 tax clearance documents verified came out as fake.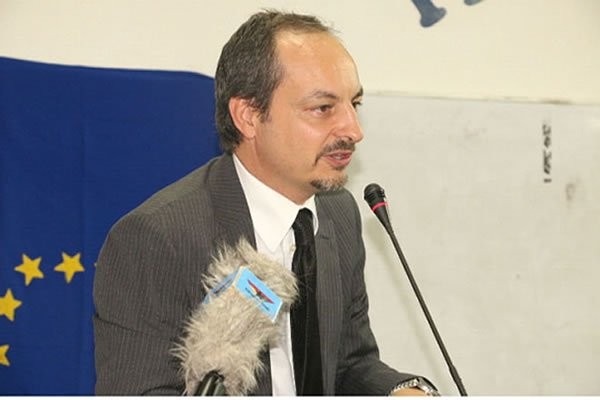 The Embassy has also received an email from a victim narrating his encounter with some members of the group.
The Ambassador said he was shocked that a group of people were using such means to defraud innocent Ghanaians who want to be awarded scholarships.
READ ALSO: KNUST reopening in limbo as Otumfuo meets aggrieved unions todayKNUST reopening in limbo as Otumfuo meets aggrieved unions today
He added that the Embassy had started investigating the incidents. He revealed that at some point in their investigations, the Embassy had to fire one of their own workers because they suspected complicity.
Giovanni Favilli said there are over 1,000 Ghanaians students in Italy and lots of them enjoy scholarships and are treated just like Italian students.
"Italy is happy to welcome Ghanaian students and treat them same as Italian students but we will not countenance fraudsters taking advantage of our hospitality to defraud the system," he said.
He, however, reiterated that the Embassy does not work with middlemen, except the company hired to receive applications on behalf of the Embassy, and the application processing fee is only €50 and nothing more.
"If anyone takes your money and promises you a visa, remember that we will verify every minute detail of documents submitted for visas and if fraud is determined you may become an accomplice of the criminal behind the fraud," he warned.
Meanwhile, the students whose documents have been found to be fake, have been reported to the judicial service in Italy and some of them have already been kicked out of their dormitories and have been asked to refund scholarship money already spent on them.