"I taught my daughter sex education," Nollywood actress reveals
Nollywood actress, Iyabo Ojo has revealed why she educated her teenage daughter, Priscilla on sex related issues.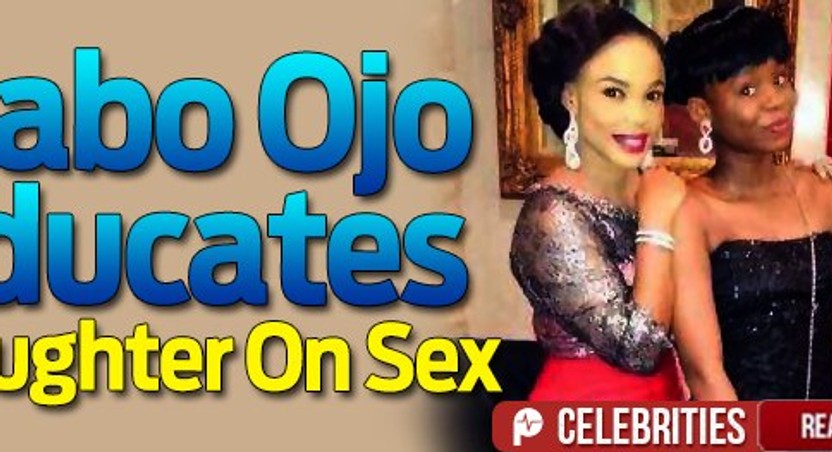 Nollywood actress, Iyabo Ojo has revealed that she personally taught her teenage daughter and budding actress, Priscilla Ojo sex education.
Speaking recently with The Punch, the star revealed that she decided to start educating her daughter on sex related issues when she found out that she had started mensturating.
In her words, "When my daughter started her period, I began to teach her about sex education. I felt it was the right time. I let her know that as she has started her period, she is a lady now and if she has sex, she would get pregnant."
Continuing, Ojo said, 'I told her what sex meant in detail. You would be surprised how exposed these kids are now. They are more exposed than we were when we were younger- all thanks to the internet. Ironically, my daughter understands what sex is all about. I always advise parents to be their children's friends.
'When I was talking about sex to my daughter, she was laughing and felt awkward about it. We need to educate them and let them understand that if they engage in sex, they would get pregnant and would stay away from school. I let her know that I am not a party to abortion and there is nothing like that in my dictionary.
'I let her know the qualities to look out for in a man. I always tell her why she must not have sex now until she becomes an adult. When she becomes an adult, then we would continue from there. Sometimes we sit down and talk and I ask about her boyfriend but she tells me that she has none. She would tell me that she has a male friend but not lover,' she reeled out.
Watch Pulse TV video for more juice on Nollywood.
JOIN OUR PULSE COMMUNITY!
Recommended articles
Okyeame Kwame: I've never cheated on my wife in our 12-year marriage
'I f**king love gays, nobody should sit on their freedom' - Shatta Wale on anti-LGBTQ+ bill
Here are 7 things you missed at Pulse Influencer Awards 2021
'Is he not gay?' - Social media react to Nana Tonardo kissing his 'white sugar mummy' (VIDEO)
E.L's "Superhero" clocks 20M plays on Spotify, becomes most streamed Ghanaian hip-hop song
'Ghanaian acts need to work 10 times harder to get to where Nigeria is' - King Promise
'I lay at your feet' - Okyeame Kwame says as he marks his wife's birthday
'Sucking breast gives wisdom and long life, do it every morning' - Captain Smart to men (WATCH)
MzGee breaks silence after quitting TV3, says 'it is now time to fly higher'