Philemon I. Ackon finally drops the visual for "Fill Me Up" featuring Yayo
Award-winning Ghanaian Gospel artiste, Philemon I. Ackon has finally drops the visual for his much awaited "Fill Me Up" featuring Yayo.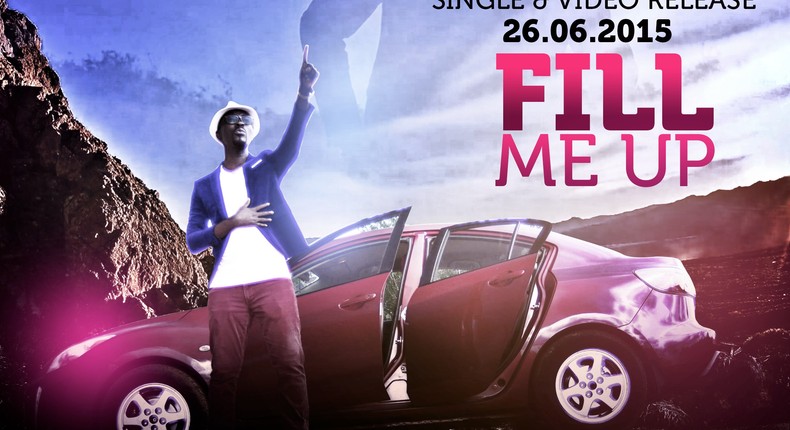 AF Picturez camera captures areas of rich meadow pasture, palm trees plantations, hills and falls while Philemon walks through to deliver an exceptional vocals to call on God to fill him up -- because he is thirsty.
Bro Philemon cries unto God and asks him to fill his thirst saying "O God, I have tasted Thy goodness, and it has both satisfied me and made me thirsty for more. I am painfully conscious of my need for further grace. I am ashamed of my lack of desire. O God, the Triune God, I want to want Thee; I long to be filled with longing; I thirst to be made more thirsty still. Show me Thy glory, I pray Thee, so that I may know Thee indeed. Begin in mercy a new work of love within me. Say to my soul, 'Rise up my love, my fair one, and come away.' Then give me grace to rise and follow Thee up from this misty lowland where I have wandered so long."
On the other hand, the camera captures young talented star, Yayo, on a boat where he delivers some dope punchlines to back Philemon's vocals.
Overall, Philemon refixed the original song performed by America Pastor, Singer, Instrumentalist and Songwriter, Joe Monto, in an amazing Afro-Gospel fusion sounds.
Enjoy the video and don't forget to leave your comments below.
JOIN OUR PULSE COMMUNITY!
Recommended articles
I won't continue schooling in Ghana, I want to become British citizen - Yaw Tog
George Quaye lands $2 million contract from McDan
Mr Eazi announces Detty Rave Campus concerts for UCC, KNUST, Legon and UENR
Shatta Wale apologises to Wiyaala over alleged sabotage in NYC, says 'I was not aware'
'Stonebwoy is an idiot for paying my alleged debt' - Tinny fumes on live radio (WATCH)
Sam George shows off wild dance moves and sings for his wife at 10th wedding anniversary
Wiyaala walks away from award in New York over Shatta Wale's team allegedly sabotaging her
Beef Season: Cabum drops diss track to Strongman (LISTEN)
Afrochella suspends Deezy after sexual harassment allegations