Tepa District Court jails watchman one month for assaulting his 3rd wife with iron rod
Domestic violence must not go unpunished because a lot of people are suffering various forms of abuses in their homes and most of the victims are suffering in silence.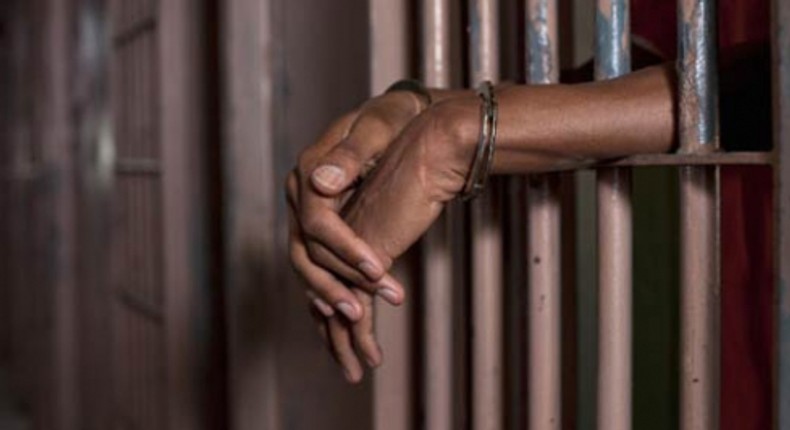 The convict identified as Mallam Issah Ibrahim reportedly pleaded guilty and was convicted on his plea by the court presided over by Madam Lilian Kankam.
According to Citinewsroom.com, Police Chief Inspector Jonas Newlove Agyei told the court that the victim, Aishatu Fuseni, who was the complainant, was a petty trader and third wife of the convict.
He said on January 21, 2020, a quarrel ensued between the complainant and the second wife who called the complainant, a barren.
The complainant retaliated by calling the second wife a prostitute.
The prosecution said Ibrahim who was present became offended with the third wife and the next evening, Ibrahim returned from work, entered into the room of the complainant who had just finished bathing with no clothes on, and subjected her to severe beatings with an iron rod, asking her to give reasons for referring to the second wife as a prostitute.
Chief Inspector Agyei said a report was made to the Tepa police who arrested Ibrahim and in his cautioned statement, admitted the offence and was therefore charged with the offence after investigation.
JOIN OUR PULSE COMMUNITY!
Recommended articles
Serious prayer & tongue-speaking by passengers as aeroplane develops fault mid-air (video)
I've accepted marriage proposal of my friend's boyfriend but I'm feeling guilty - Lady cries
Ghanaian man cries out after thieves broke into his shop and stole 2 coffins (video)
Man who scored 9 'Fs in chain' graduates from university with first-class degree
Man sets Guinness World Record after lifting a woman weighing 63.80kg with his beard (video)
Man reports his close friend to authorities for getting rich overnight
19-year-old girl stabbed multiple times in Accra after catching her brother & mother having sex
Pressure mounts on SDA pastor to resign for saying "the best person to rape is your wife"
Scientists say a proper hug must neither last less than 5 seconds nor more than 10 seconds