Diy Recipes: How to make Apple cake
This cake is easy to make and very delicious.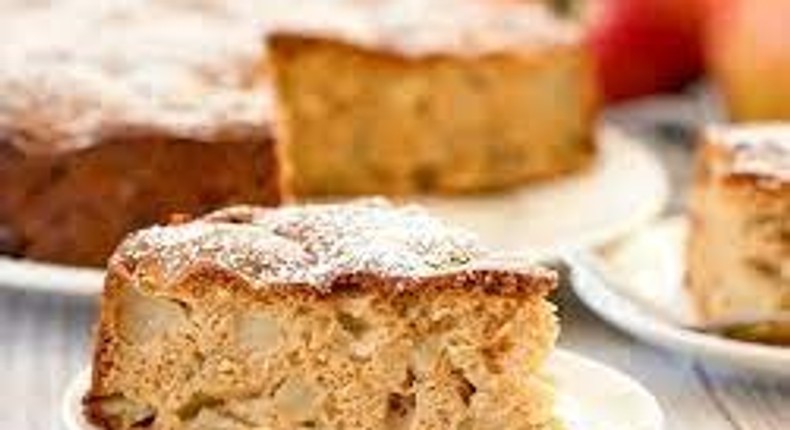 Drizzle caramel syrup on top, or go with nuts and whipped cream to make it even more delicious.
3 large eggs, room temperature
1 teaspoon vanilla extract
1-1/4 teaspoons baking powder
1 teaspoon ground cinnamon
2 cups finely chopped peeled tart apples
1-1/4 cups whipped topping
Preheat oven to 350°. In a large bowl, beat the sugar, oil, eggs and vanilla until well blended.
Combine the flour, baking powder, salt, cinnamon and baking soda; gradually beat into the sugar mixture until blended. Fold in apples and walnuts.
Transfer to a greased 13x9-in. baking dish. Bake until a toothpick inserted in the centre comes out clean, 35-45 minutes.
Cool on a wire rack. Serve with whipped topping.
Recommended articles
How to make love: 5 difficult sex conversations couples should have
Millet: Here's how the superfood helps in weight loss
DIY Recipes: How to make cheese biscuits
For women: How to treat your man, 8 ways to do it right
5 reasons why s*x during the rains remains undefeated
How not drinking enough water could shorten your life - New study
For women: How to treat your vagina after sex
Stylish corporate workwear looks to rock this week inspired by Berla Mundi
Checking your partner's phone: Here's why this may be dangerous