DIY Recipes: How to make carrot bread
This bread tastes just as good as any carrot cake.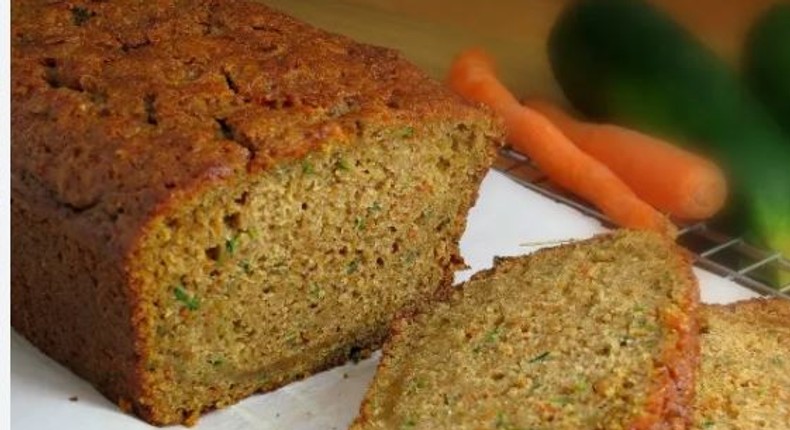 Carrot bread is a sweet and delicious quick bread filled with carrots, spice, etc.
1 ½ teaspoons ground cinnamon
1 medium apple peeled and grated
1 cup light brown sugar packed
1 teaspoon vanilla extract
Preheat oven to 350 degrees. Grease a 9×5-inch loaf pan.
Whisk together the flour, baking soda, baking powder, salt, cinnamon, ginger, and ground nutmeg in a medium bowl. In a large bowl, stir together the eggs, vegetable oil, grated apple, grated carrots, brown sugar, vanilla extract, and chopped pecans.
Stir the flour mixture into the carrot mixture just until combined. Pour into prepared pan.
Bake for 50-60 minutes or until a toothpick inserted in the centre comes out clean. Do not overbake.
Cool the bread in the pan on a wire rack for 5-7 minutes before carefully inverting it onto the wire rack and gently rolling it over.
Cool for 2-3 hours before slicing. Serve.
Recommended articles
7 wardrobe essentials for every Ghanaian man
7 Self-care activities to do on weekends
Dating to marry? 5 simple things to consider
The best celebrity pictures on Instagram this week
The best ways to improve your cognitive health
FDA cautions against certain eyedrop brands as 3 die, 8 go blind
Coconut husk: 3 health benefits of this commodity
DIY Recipes: How to make Tubani (Steamed beans pudding)
7 photos that prove Sandra Ankobiah is the ultimate fashion girl for dates