DIY Recipes: How to make Mango shake
Mangoes are in season, hence, let's take advantage and make something delicious out of them.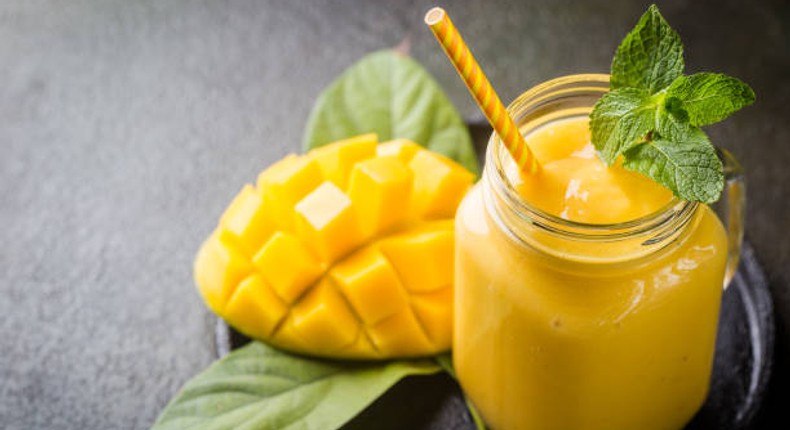 This is a quick and easy 5-ingredient mango drink recipe that is so refreshing, healthy and delicious.
Place the green mango chunks, banana, milk, sugar, and ice cubes in the blender and blend until smooth.
A High-speed blender will take about 1 minute, but all other blenders will take about 2-3 minutes.
Transfer to a tall glass and serve immediately.
JOIN OUR PULSE COMMUNITY!
Recommended articles
5 ways garlic can improve vaginal health
Safe delivery: Is CS better than normal delivery?
Make the perfect fruit cake using wine
5 tips to celebrate a low-budget Christmas
5 inappropriate moments to break up with your partner
Gain weight in the right places with this delicious mashed kenkey recipe
8 times Hajia Bintu slayed in black
Gain weight in the right places with this delicious mashed kenkey recipe
4 questions you should stop asking people