DIY Recipes: How to make rice porridge
Rice porridge or rice water as popularly called in Ghana is mostly served as breakfast.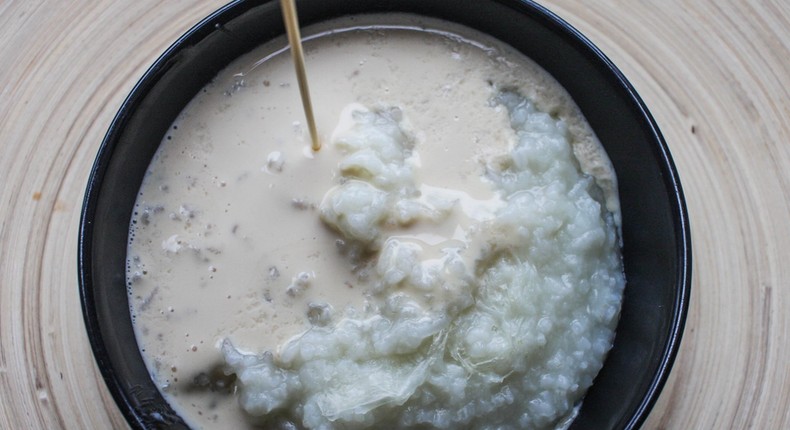 It is basically a lighter version of rice pudding and is very easy to make.
Honey/ sugar any sweetener of choice
Powdered or evaporated milk to serve
Wash rice and pour in a large saucepan with 5 cups of water and put on high heat.
Boil for about 20 minutes till the rice has soaked the water and is soft. Add the salt and the other cup of water if needed. Using a ladle, beat the rice against the saucepan to form a smooth- pudding-like consistency.
Add the sweetener of your choice and let it simmer for about five minutes.
Serve with milk of your choice.
Recommended articles
DIY Recipes: How to make condensed milk toffee
Piesie Esther: The portrait of modest fashion
Cuddling, not sex, makes a relationship stronger – Study
Late-night eating may not automatically result in getting pot belly - Nutritionist
4 best ways to add rose water to your beauty routine
3 healthy ways to treat urinary tract infection
DIY Recipes: How to make fried doughnuts
In terms of class and sass, Nana Ama McBrown's recent slay is the epitome
Planning a destination wedding? 4 checklist to consider