DIY Recipes: How to make tomato juice cocktail
This recipe is healthy and soothing.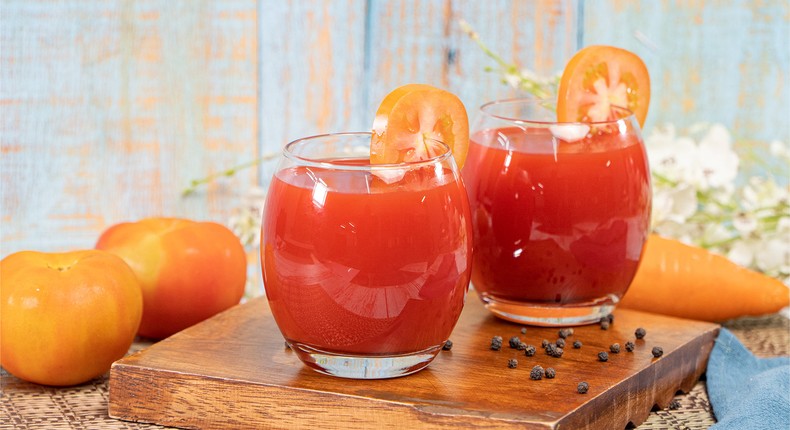 Here's a simple way to make your cocktail over the top.
1 (6 ounce) can of tomato paste
2 tablespoons lemon juice
2 tablespoons white sugar
1 teaspoon salt, or to taste
3 cups water, more if needed
Blend 2 cups water, tomato paste, lemon juice, sugar, and salt until smooth.
Pour into a 1/2 gallon container. Stir 3 cups water into the mixture.
Refrigerate until thickened, about 1 hour. Add 1 more cup of water if the juice is too thick.
Recommended articles
The 8 most beautiful cities in Africa
For men: 5 habits can lead to penis shrinkage
Here's how to include coffee in your skincare routine, benefits
DIY Recipes: How to make beans salad
Man boobs: Here's why men get bigger breasts than usual, remedies
5 signs your partner is madly in love with you
5 ways drinking water significantly improves your dental health
DIY Recipes: How to make Kwahu nsusua (Turkey berries) abomu
GB foods Ghana celebrates market women on International Women's Day