How to prepare assorted Egusi stew
Pulse daily DIY recipe teaches prospective chefs how to prepare healthy, Ghanaian dishes in a simple way.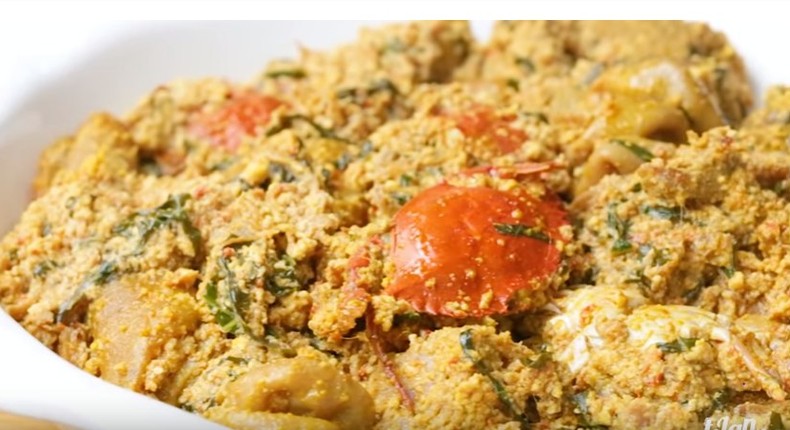 Assorted Meats (Beef, mutton, crabs)
Marinate the assorted meat by using garlic, ginger, onions, thyme, and salt for 30 minutes.
Bring to the boil for about 15 minutes, or until the meat is completely cooked and set aside.
Heat palm oil in a frying pan over medium heat. Add meat and turn when it turns golden brown. Set aside to cool.
Sauté chopped onion and garlic until tender in a large saucepan.
Add pepper and tomato puree and stir.
After 6-10 minutes, taste for salt.
Add rosemary, curry powder, nutmeg, and chopped onions.
Add the egusi paste and stir.
Add meat and allow to simmer for 3 minutes.
Serve boiled yam or rice.
Recommended articles
Wedding guest? Sister Deborah has the perfect outfit inspiration for the role
How to make love: 5 difficult sex conversations couples should have
Millet: Here's how the superfood helps in weight loss
DIY Recipes: How to make cheese biscuits
For women: How to treat your man, 8 ways to do it right
5 reasons why s*x during the rains remains undefeated
How not drinking enough water could shorten your life - New study
For women: How to treat your vagina after sex
Stylish corporate workwear looks to rock this week inspired by Berla Mundi