How to start a new relationship: 6 tips to make it work this year
Starting a new relationship can be quite tricky yet exciting at the same time.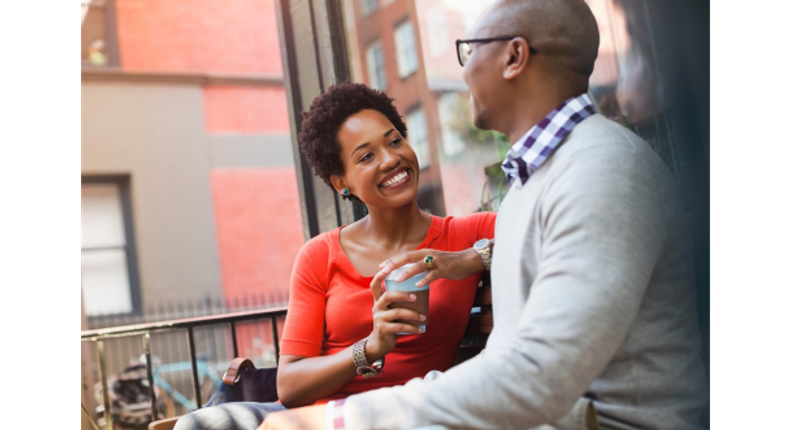 You will be excited at the prospect of someone loving you and caring for you, taking time for you.
The start of a relationship might probably be the best time of your life as you are starting a new relationship. However, as excited as you might be, it is crucial to know what to do in a new relationship and what not to do in a new relationship.
How to make it work
If you understand the dos and don'ts of new relationships, it will be easier for you to move forward and form a healthy relationship with your partner.
It would help if you respected each other's independence and choices. Although it is alright to keep in touch, be aware of each other's whereabouts, and communicate, continuously pinging each other can also suffocate at times.
It is just that how to start a relationship can be quite complicated and tricky and requires lots of effort. Once you get used to it and know about your partner, it is easier to form a healthy relationship.
Dos and don'ts for a new relationship can help you stop second-guessing yourself. It gives you a vague blueprint about what needs to be done, and it can enhance your bond further.
Have realistic expectations
For a relationship to work, it is essential to be emotionally and mentally strong. You also have to be compromising and understanding. It's not necessary that what you want in a relationship is the same as what your partner wants. So, be realistic about situations.
You can both have different thoughts and opinions, like how often you should text in a new relationship. While one person could enjoy the attention, the other appreciates space. So, it is crucial to find a middle ground.
Show love and affection to your partner
You might have made a new boyfriend. And now you must be thinking about starting a new relationship with a man you've just developed feelings for.
You must first remember to show love and affection to your partner to strengthen the bond between you both. You must give attention and time to your partner and make eye contact with him.
Don't start talking about the future prematurely
When you start a new relationship, bombarding your partner with questions and plans for the future is not how relationships work. There is a big chance that you can put your partner off.
Every relationship requires time, and you cannot imagine your boyfriend being head over heels from day one.
You should remember that you are new to this and just starting a relationship. It is okay to be on cloud nine. However, if the question, "How to have a good relationship?" lingers in your mind, you must know that it's all about taking things slow, one thing at a time.
Don't mention fears prematurely
At the beginning of a relationship, you and your partner are still getting comfortable with each other. Therefore, one of the crucial new relationship dos and don'ts include not mentioning your fears prematurely.
Allow your partner the chance to discover your fears and limitations gradually. Mentioning things at the get-go can make them feel intimidated and overwhelmed.
You can mention your fears when they become relevant to the equation you share with them.
Enjoy moments
One of the big dos and don'ts in a new relationship is enjoying the present moment.
Don't let your past experiences and concerns about the future take away the sheen of the exciting present you are sharing with your partner.
The best part of a new relationship is often the excitement and fun that you can have with someone. The chemistry between you two should be your focus, not the stress and anxiety about the past and present.
Communicate effectively
Entering a new relationship can seem daunting as it often involves opening up to someone and sharing your life with them. However, this can be a cakewalk if you let clear communication guide you through this process.
Treat effective communication as one of the most important dos and don'ts in a new relationship. It can make or break a relationship depending on whether you do it honestly, respectfully and openly.
JOIN OUR PULSE COMMUNITY!
Recommended articles
Empowering women: Reflo's TV show inspires healthy relationships
Here are 8 most followed Ghanaian celebs on Instagram
DIY Recipes: How to make the perfect brownies
7 ways to stay friends with the opposite sex without catching feelings
Tactics con artists use before they scam you
3 reasons relationships that start in December may not last
DIY Recipe: How to make African drop doughnuts
5 things every young man in a relationship should know about women
The truth about feminine wash and perfumes