Meet Guinness Ghana's first Ghanaian Board Chair
Dr Addo is the immediate past Country Senior Partner of PricewaterhouseCoopers (PWC) Ghana and a former member of the PwC Africa Governance Board.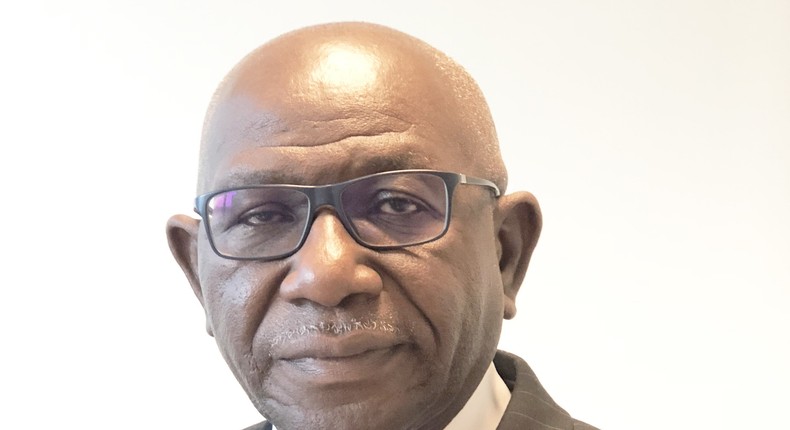 Guinness Ghana Breweries Limited (GGBL) has appointed Dr Felix E. Addo as its new board chairman.
This makes Dr Addo the first Ghanaian to chair GGBL's board since the merger between Guinness Ghana Ltd (GGL) and Ghana Brewery Ltd (GBL) in 2004.
He is globally respected after more than 30 years of practice and consulting experience in corporate finance and recovery, financial and forensic auditing, arbitration, Capital Project and Infrastructure (CP&I), organizational restructuring and performance improvement engagements in both developed and developing economies.
He has served as a valuable resource for the financial industry, government and has been a regular presenter and participant in various thought leadership activities to share his wealth of knowledge.
He also serves on various boards and committees including; Standard Chartered Bank Ltd, KOSMOS Energy Ghana Advisory Council, KEK Insurance Brokers, Ghana American Chamber of Commerce (Vice President), Ghana Association of Restructuring and Insolvency Advisors (Chairman/President) of the Governing Council, University of Ghana and College of Education Advisory Council. He is also Chairman Emeritus of AIESEC, one of the world's largest non-profit, youth-run organisation.
Dr. Addo is the immediate past Chairman of the Ghana National Petroleum Corporation (GNPC) board and was a member of the Professor Justice Date-Bah Business Law Reform Committee of Experts which reviewed the Ghana Companies Act and the Bodies Corporate (Official Liquidation) Act.
He was appointed as Board Chairman of Guinness Ghana Breweries Limited on September 12, 2018.
JOIN OUR PULSE COMMUNITY!
Recommended articles
Nana Addo honoured as he receives first-ever "International Nation Builders Award"
Overall Best Farmer for Accra Metropolitan Assembly gets bicycle and sprayer
It's a great time to invest in Ghana and the safest country in West Africa – Nana Addo
Police to inspect COVID-19 vaccination cards of trotro drivers from January 2022
Minority caucus in parliament issues statement to overrule Haruna Iddrisu's 1% E-Levy comment
Commuters to be stranded as Private Transport Operators begin sit-down strike on Monday
Roche and Ghana Ministry of Health partner to open new cancer centre at Ho Teaching Hospital
Farmers at the heart of the 'Ghanaian dream' – Duffuor
Concerns on Akufo-Addo's travels can send the NPP to opposition in 2024 – Ayikoi Otoo