Imported cables to be banned
President Mahama said many fire outbreaks in the country can be prevented if local businesses begin investing in the manufacturing of quality electrical cables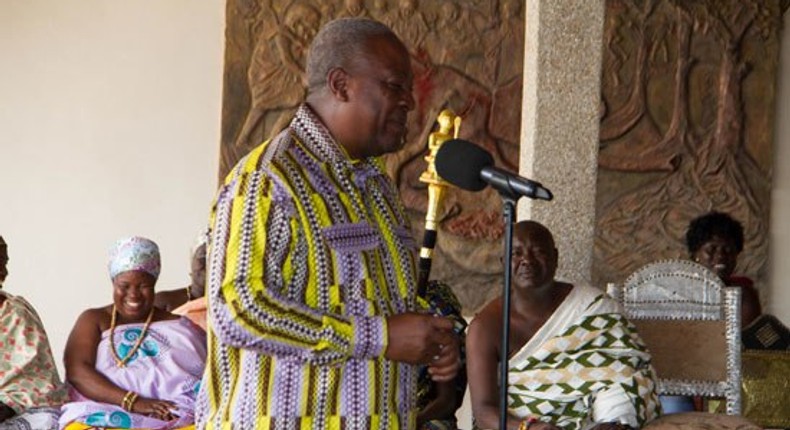 President John Dramani Mahama has expressed grave concern about the quality of imported wires and cables.
Such wires are substandard and could lead to fire outbreaks and consequently loss of lives and property, according to him.
The president however, ordered the Electricity Company of Ghana to ban the importation of electrical cables and transformers due to quality concerns.
President Mahama during his tour in the Ashanti region commended local manufacturers who produce quality materials, urging everyone to patronize made in Ghana cables.
He said many fire outbreaks in the country can be prevented if local businesses begin investing in the manufacturing of quality electrical cables and transformers.
"Let's think out of the box, I have told the Electricity Company of Ghana that they won't import any of those electrical products anymore.
"Cables must be produced here, transformers must be produced here, meters must be produced here because our Ghanaian businessmen can set up those businesses to produce them.
"We have tropical cables, why do you go and bring cables from China and they are exploding every day and creating problems, so there is a lot that we can do here," he added.
Get our Top Stories delivered to your inbox
Recommended articles
Married woman stabs husband to death for trying to have sex with her
Sue or report me to police if I've ever extorted money from you – Anas dares critics
Police officer to face court for allegedly defiling 14-year-old girl
Akufo-Addo's govt to spend GH¢80 million on National Cathedral in 2023 – Okudzeto Ablakwa
2023 budget provides no hope for the youth – Minority
Opinion: ECG is abusing monopoly and frustrating Ghanaians
Bawumia announces landmark new policy for Ghana to use gold to buy imported oil products
Government bans use of V8s, V6s from 2023, except for cross-country travels
Ghanaians will now pay e-levy on every money transfer; no more GHC100 threshold