32 nurses and midwives test positive for COVID-19 in Ghana
The novel coronavirus has infected thirty-two nurses and midwives accross the country, the Ghana Registered Nurses' and Midwife' Association (GRNMA) has disclosed.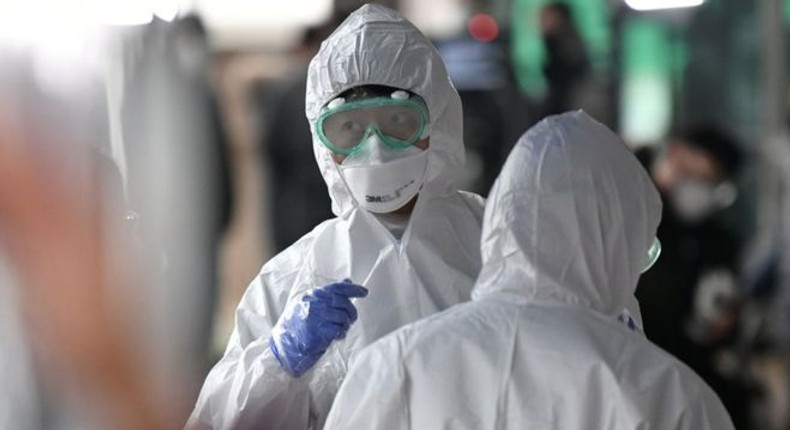 The President of the GRNMA, Mrs Perpetual Ofori–Ampofo, disclosed this on Accra based Citi FM today.
"As at Tuesday, we had 32 confirmed cases from our nurses and midwives, and we had over 250 nurses and midwives also under quarantine. That shows that indeed we are at high risk and at this moment, any patient or person who walks into the health facility is a suspected case of COVID-19 because indeed you cannot tell who has it and who doesn't have," she said.
Mrs Ofori–Ampofo urged Ghanaians to adhere strictly to the safety protocols outlined by the Ghana Health Service (GHS).
"We are supposed to abide by the wearing of the face mask and the social distancing which is very, very important and washing of hands, sanitising of hands...all those things are very important guidelines..."
She pleaded with Ghanaians to put an end to stigmatisation of persons who had contacted or treated of the disease.
"We also plead with Ghanaians not to stigmatise those who have gone through treatment and are now free off the virus. Family members and communities must accept them wholeheartedly in a sense that they themselves as community members and family members are also at risk of contracting it."
Recommended articles
Police officer who left gun in 'trotro' interdicted
W/R: Four suspects arrested at Wassa Agona for robbery and murder
A/R: Police fraternity, Senior officers bid farewell to Police officer who died in fire with family
A/R: Police on dragnet for other suspects, following the arrest of one person
Mahama rally support behind Ayorkor Botchwey to be next Commonwealth Secretary General
Reshuffling astute political leaders like Haruna doesn't come cheap – Gyampo says
NDC: Council of elders acknowledges receipt of petition by members regarding changes to leadership
FDA suspends Yellow Sisi waakye joint at Oyibi that killed one person
Ghanaian students on gov't scholarship stranded in UK over delayed stipend