Through the Department of Urban Roads, a contract has been signed with M/s Papset Enterprise Limited for phase 1 of the project, which involves the reconstruction of some 22 kilometres of selected roads in Tema.
The project will result in improved accessibility for affected communities, and improved drainage in the Tema Light Industrial area, Ziginshore road and adjoining links, Bankuman, Tema Newtown, Manhean Abrewankor, Farm Vivian road and selected roads in Community 16.
Again, through the Department of Urban Roads, a contract has been awarded to M/s First Sky Limited for the Upgrading of selected roads in Community 12, Tema (9.81km), with completion set for twenty-four (24) months.
The President also inspected ongoing works on the Tema Steel Works and DVLA Pilot Concrete Roads Project, also in Tema.
READ ALSO: Here's why Ras Mubarak stopped riding bicycle to Parliament
The objectives of the project are to increase economic activities, improve accessibility to and within the project area, enhance access to market and the Tema port for enhanced economic activities of industries in the catchment of the roads, improve mobility on the Tema Steel Works and DVLA roads as well as the surrounding areas, and also to reduce travel times.
The Project involves the construction of 4.20km Tema Steel Works and 1.2 km DVLA Roads, construction of full depth pavement, provision of drainage structures, provision of pedestrian walkway.
President Akufo-Addo also inspected ongoing works on the commencement of construction works on the Grade Separation of the Tema Motorway Intersection.
Phase One of the Grade Separation project, which began in February 2018 and is expected to be complete in 28 months, will see the construction of a 2.1 km three lane dual carriageway with 730m underpass on the National route N1; improvement of approximately 1.9km two lane dual carriageway on the National Route N2 from the Ashiaman Roundabout onto the Harbour Road; construction of Service Road Ramps, retaining wall and box culvert, road base and pavement; construction of Pedestrian Bridges; and provision of adequate Road Safety furniture to safeguard lives and property.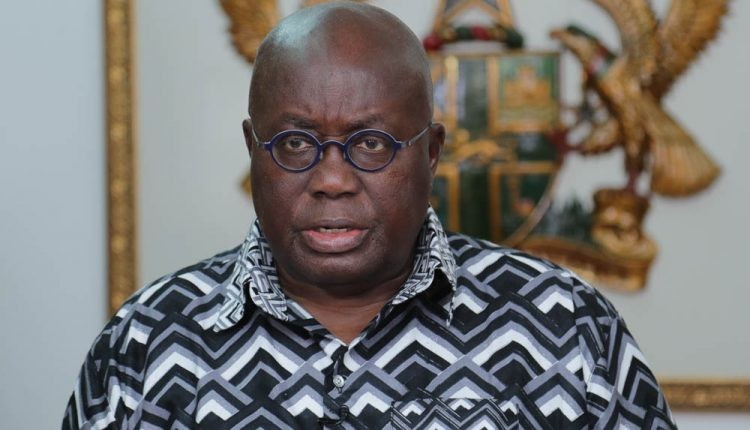 Phase Two of the project, which commences after the successful completion of Phase One, comprises the construction of a flyover on the Akosombo-Tema Harbour Road.
The project will also conduct detailed design improvements for the rehabilitation of National Trunk Road N8 in the Central Region.
The Japanese government is providing the funding of approximately $55.6m through the Japan International Corporation Agency (JICA).