All NDC members who visited me before their congress won – Owusu Bempah
Reverend Isaac Owusu Bempah, the founder and leader of the Glorious Word Power Ministries International has disclosed that some members of the National Democratic Congress (NDC) recently visited him.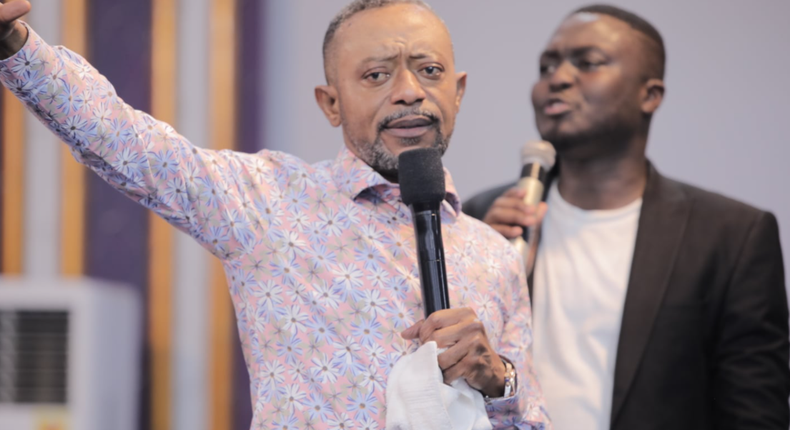 He said some of the NDC members consulted him ahead of their national delegates congress in December, 2022.
Rev. Isaac Owusu Bempah stated during the 2022 December 31st Watchnight service that all National Executive aspirants who visited him were successful in their respective bids.
"When the NDC went for their recent congress, every aspirant who came to me was victorious. I just don't want to mention names," he said.
"So, leave the lives of the prophets to us. It is like asking a student to take an exam without a pen. This is the job God brought me to the earth to do. To use me to save His people," he stressed in response to a warning by the police against prophecies that had the tendency of creating fear and panic.
He had earlier in his sermon stressed that there are many leaders who often approach him to look into their destinies.
I didn't like what God showed me about the 2020 election outcome - Owusu Bempah cries
Owusu Bempah also known as the Nation's Prophet was very close to President Nana Addo Dankwa Akufo-Addo until they fell out after the clergyman was arrested and put before court over a public disturbance case.
The NDC's national congress in late 2022 saw the election of among others; Johnson Asiedu Nketiah, Fiifi Fiavi Kwetey and Joseph Yammin as National Chairman, General Secretary and Organizer respectively.
They are tasked with organizing and preparing the NDC to marshal their arsenal towards the 2024 General Elections.
Recommended articles
'I'll let you come and help' - Kyiri Abosom tells church ladies as he announces divorce (video)
China and Sneda mall managers arrested for not paying tax
Nana Addo sacked Charlotte Osei over flimsy and contrived reasons — Mahama
Nigerian LGBT rights activist being installed chief in Ghana falls off palanquin (video)
Unemployment in Africa to worsen by 2030 if not addressed — Mahama
Don't give up on Ghana, NDC will rebuild it – Mahama assures
Research: NPP delegates prefer Dr. Bawumia to Alan Kyeremanten as flagbearer
Bawumia appeals to Ghanaians to end stigma against persons living with leprosy
Haruna Idrissu's leadership had difficulties cooperating with the Speaker – Asiedu Nketia