Finance Ministry sets up committee to engage individual bondholders
The Ministry of Finance has commenced steps to address the concerns of individual bond holders in the controversial domestic debt exchange programme.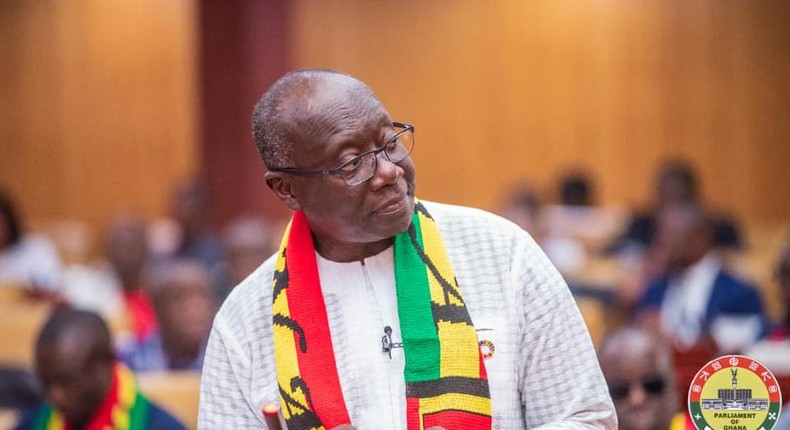 This, the Ministry has done, by setting up a technical committee to look into the grievances of the bond holders.
This follows a closed-door meeting with leaders of the Individual Bondholders Forum on Wednesday for engagement on the programme.
Convener for Individual Bondholders Forum, Senyo Hosi who was present at the meeting told JoyNews in an interview that the Committee after its work will make some recommendations upon which the exclusion of their bonds will be decided.
"We have agreed to set up a committee to work together on proposals that can help manage the challenges…we are looking forward to that committee starting work tomorrow.
"A technical committee is to come up with some work and based on those analysis, there will be a position that the Finance Ministry will take. We will come up with our recommendations jointly and we want to believe that we will all find a reason in trying to exempt the individual bondholders," he said on Top Story, Wednesday.
The Committee will immediately have its first meeting today, Thursday, January 19.
Also at the meeting, the Minister of Finance said the debt exchange program is voluntary.
Mr Ofori-Atta said government anticipates an 80% per cent success rate.
He noted that the percentage will be enough to keep the economy stable.
According to him, he has chanced "on dramatic videos as if the programme has already commenced" but it has not, adding that "it is a voluntary exercise."
Recommended articles
A/R: Police fraternity, Senior officers bid farewell to Police officer who died in fire with family
A/R: Police on dragnet for other suspects, following the arrest of one person
Mahama rally support behind Ayorkor Botchwey to be next Commonwealth Secretary General
Reshuffling astute political leaders like Haruna doesn't come cheap – Gyampo says
NDC: Council of elders acknowledges receipt of petition by members regarding changes to leadership
FDA suspends Yellow Sisi waakye joint at Oyibi that killed one person
Ghanaian students on gov't scholarship stranded in UK over delayed stipend
Election 2024: National Peace Council urges NDC to return to IPAC
Man arrested for stealing generator from court