God will punish anyone who legalizes LGBTQI activities in Ghana – Akua Donkor
Akua Donkor, the leader of the Ghana Freedom Party has warned against the legalization of Lesbianism, Gay, Bisexual, Transgender, and Queer (LGBTQ+) activities in the country.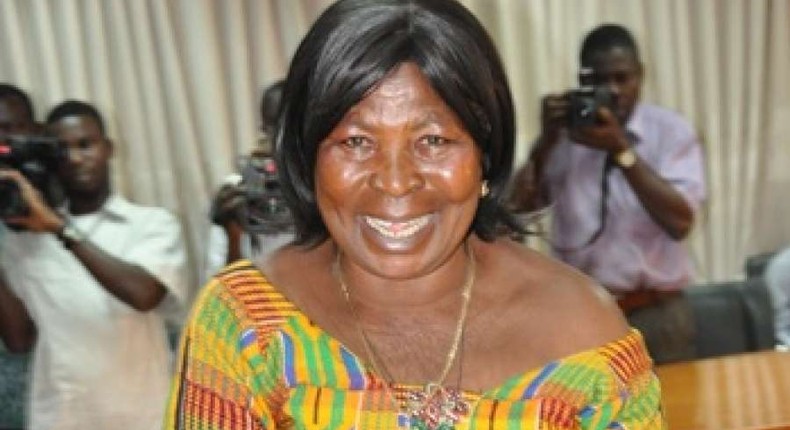 According to her, the wrath of God will come on anyone who does that and the nation as a whole.
The enigmatic politician also disclosed that LGBTQI activities are against the culture and values of Ghanaians.
"If they accept it God will punish them instantly because it is against God's will. This is a foreign culture and if you want to inculcate it into our society, God will punish you," she said in an interview on Angel FM.
Alluding to the case of Sodom and Gomorrah in the Bible, which aroused God's anger to destroy the whole land, the presidential hopeful noted that the behaviour of the people is that which is being practiced today.
"This is an abominable act. Like the way God destroyed Sodom and Gomorrah, they want Him to destroy us today too. We will not let God destroy this country," she stated.
With her position on the activities of the community, Akua Donkor said she will take legal actions against anybody who accepts LGBTQ activities and push for legalization.
"There's no way I will accept if someone advocates for the legalization of it. I will even take them to court should they accept the practice and promote it," she said on the show.
Akua Donkor joins a list of political figures that are in support of the anti-LGBTQI private members bill being championed by National Democratic Congress (NDC) MP for Ningo Prampram, Sam George.
Recommended articles
Truck driver speaks about how road crashes can be stopped in Ghana
Savannah Region: 70 arrested after renewed clashes at Lukula and Mempeasem
Nogokpo traditional leaders give Agyinasare 14-day ultimatum to appear for questioning
Akufo-Addo must declare a state of emergency over Ghana's economy – Kwame Pianim
Retired teacher ordered to pay 2k fine, sheep… for trying to sleep with friend's wife
Nana Addo receives highest international diplomacy award
Let's work together for peace in Bawku — Bawumia
Mahama has the ability to tackle Ghana's economic challenges — Stan Dogbe
Let's try and co-exist peacefully – Mahama to Gonja and Mamprusi communities