Gov't to use GHS 20m as seed capital for new regions - Dan Botwe
Yesterday, the Supreme Court threw out a challenge by three Ghanaian residents contesting the decision to allow only constituents of the proposed regions to vote in the referendum.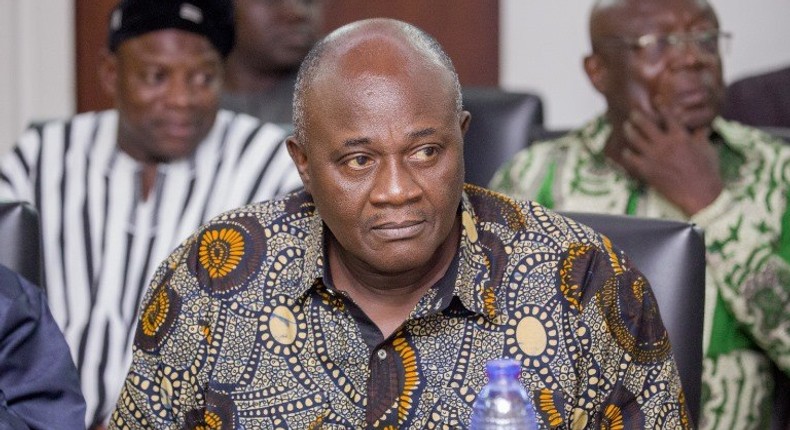 He said the money has already been apportioned in the 2019 budget.
Addressing the media on Thursday, the Minister said government had allotted GHS120 million for all the 6 regions but was subject to if the referendum returns a YES vote in all the six (6) proposed regions.
He, however, said these monies will be spent if the residents in the proposed areas vote yes in the referendum.
Responding to the Supreme Court verdict, Dan Botwe said: "Article 5(6) states that "an issue referred for determination by referendum under clauses (4) and (5) shall not be taken to be determined by the referendum unless at least fifty percent of the persons entitled to vote cast their votes at the referendum, and of the votes cast at least eighty per cent were cast in favour of that issue".
"There exists significant evidence that the demands for the creation of new regions were not made to His Excellency, the President alone, but also to other political leaders such as His Excellencies Flt. Lt. Jerry John Rawlings, John Agyekum Kufuor, John Evans Atta Mills and John Dramani Mahama. It is obvious that all the past Governments had also been seized with the matter over the years."
Residents of the 6 proposed regions are expected to vote in the referendum on December 27.
JOIN OUR PULSE COMMUNITY!
Recommended articles
#FixTheCountry procures 5000-acre land to create jobs for Ghanaian youth
We need a national dialogue on the worsening economy - Mahama
Chief Imam blesses Ablakwa, Ghanaians say his 'presidential ambition' is cemented
Public toilet attendant bathes customer with faeces over 50 pesewas (video)
Your exceptional leadership in West Africa appreciated by the US – Nana Addo told
Nana Addo listed among highest-paid African presidents
I'm willing to help Akufo-Addo if he calls me – Dr. Amoako Baah
Akufo-Addo has lost touch with realities in Ghana – Okudzeto Ablakwa
Man beats pregnant wife to death for not cooking dinner before going to church