MP for Nanton involved in accident ahead of passage of 3 new tax bills
Mohammed Hardi Tuferi, the member of Parliament for Nanton is reportedly involved in an accident ahead of a crucial vote on the government's revenue bills currently being considered by the house.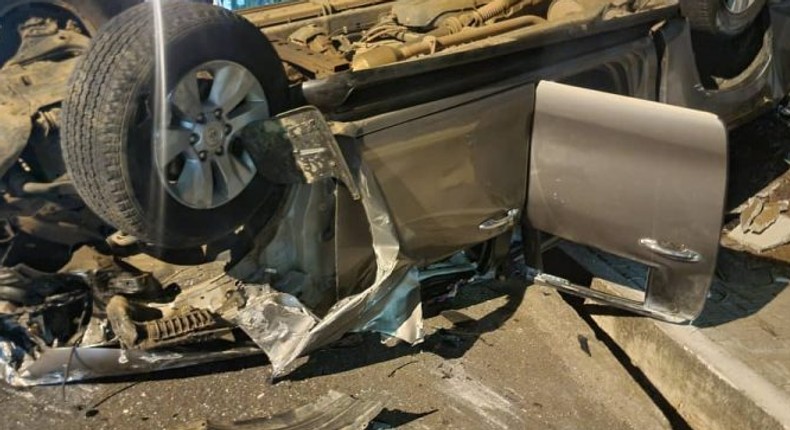 The unfortunate incident happened on Friday night, March 31
After voting on the bills, he was rushed to the hospital for medical attention.
Parliament has since passed all three revenue bills.
Accident 1 Pulse Ghana
Recommended articles
Truck driver speaks about how road crashes can be stopped in Ghana
Savannah Region: 70 arrested after renewed clashes at Lukula and Mempeasem
Nogokpo traditional leaders give Agyinasare 14-day ultimatum to appear for questioning
Akufo-Addo must declare a state of emergency over Ghana's economy – Kwame Pianim
Retired teacher ordered to pay 2k fine, sheep… for trying to sleep with friend's wife
Nana Addo receives highest international diplomacy award
Let's work together for peace in Bawku — Bawumia
Mahama has the ability to tackle Ghana's economic challenges — Stan Dogbe
Let's try and co-exist peacefully – Mahama to Gonja and Mamprusi communities