The man sneaked into Job 600 which is the offices of the lawmakers through the lifts and entered one washroom after another in search of unused bundles of toiletries, MyNewsGH.com's Nana Kwasi Adom was told.
READ ALSO: [No available link text]
Upon seeing him leave the building with his "loot", he was questioned and an alarm was raised by the security stationed around the gates, leading to his arrest.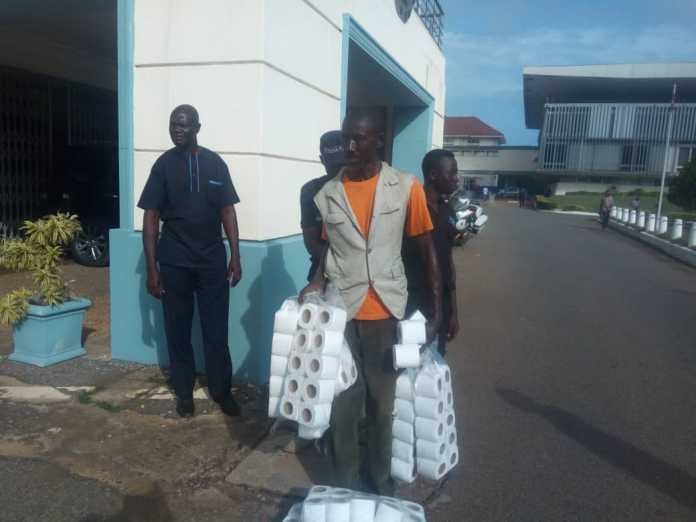 The man whose name is yet to be given is not a worker at the Law-making house, police said. He had also not been logged in as a visitor for him to gain access to the Job 600 chamber where he stole the Toilet rolls.
Police have said how he gained access to the building will be investigated thoroughly and will also have his mind examined as investigations unfold.
Social media users have however called on the police to release the man and for MPs to find a job for him.
Some comments read:
credit: MyNewsGh