US introduces new COVID-19 travel rules effective November 8
The United States of America has introduced new rules for travellers to the country due to the COVID-19 pandemic, effective November 8, 2021.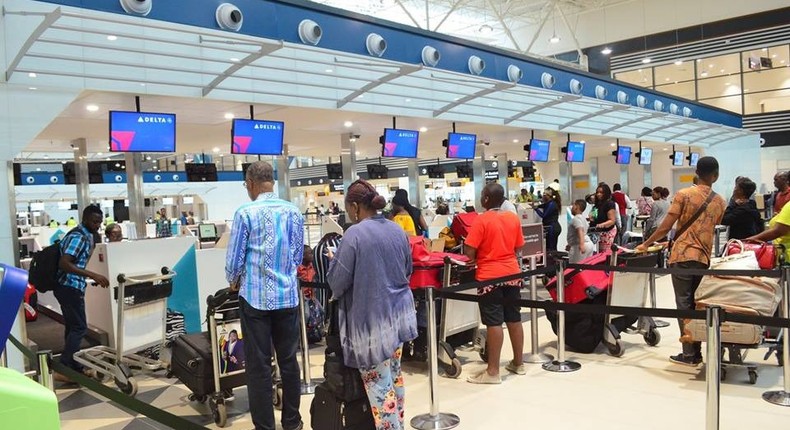 The new travel requirements are expected to "protect public health, while providing consistent guidance around the world".
According to a notice posted on the official Twitter handle of the U.S. Embassy Ghana, travellers to the US with "limited exceptions" must be fully vaccinated against COVID-19.
Ghana falls under countries within the limited exception bracket.
"Under this exception, which will be reviewed every 90 days, unvaccinated travellers may enter with non-tourist visas using their Ghanaian passport but will be required to have a negative COVID-19 test administered within one day of travel to the United States before boarding.
"There is no exception for Ghanaian tourist and business travellers (B1/B2). Ghanaian tourist and business travellers using any "B" visa must show proof of full vaccination and a negative COVID-19 test administered within three days of departure," according to the new rules for travels to the United States.
Also, the "Centres for Disease Control and Prevention (CDC) has determined that for the purposes of entry into the United States, vaccines accepted will include those approved or authorised by the U.S. Food and Drug Administration (FDA), as well as vaccines with an emergency use listing from the World Health Organisation (WHO)."
However, "children between the ages of 2 and 17 are not required to be vaccinated but must have a pre-departure COVID-19 test. If a child is travelling with a fully vaccinated adult, proof of a negative COVID-19 test from a sample taken within three days before departure is required.
"If an unvaccinated child is travelling alone or with unvaccinated adults, proof of a negative COVID-19 test from a sample taken within one day of departure is required. While children under two years of age are exempted from the testing requirement, CDC recommends a pre-departure test for these children whenever possible."
Recommended articles
Ghanaian bride 'faints' as she sees Joe Mettle performing at her wedding reception (video)
NAM1 appears in court for the 33rd time but his trial hasn't started yet
Ghana today is broke — Mahama
I'll restore hope and bring Ghana's economy back – Dr. Duffour pledges after filing nomination form
NPP has to elect Dr. Bawumia as flagbearer to quash 'Akan party' tag - Aliu Mahama
NDC is just like the false prophet — NPP's Nana Kay
4 students remanded for gang-raping 16-year-old mentally-challenged schoolmate
Female car dealer marries brother-in-law and 2 other men, they share their story (video)
75-year-old woman allegedly sets ablaze sleeping son, daughter-in-law and grandchild