We don't have a definite date for the arrival of childhood vaccines – Health Minister
The Minister of Health, Kwaku Agyeman Manu has assured Ghanaians that the government is working assiduously to procure childhood vaccines for the country.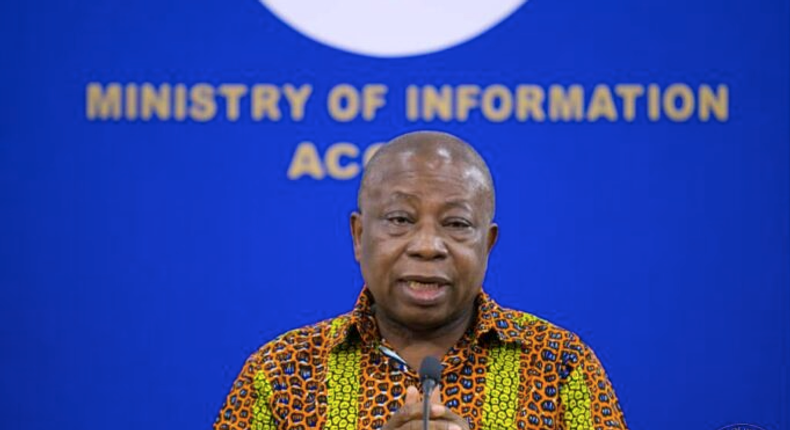 He said the vaccines that are in shortage all over the country will be procured very soon.
In a press briefing in Accra, the Minister, however, couldn't provide a concrete date on when the vaccines will arrive in the country.
He said: "Permit me to quote from a WHO recent publication on the subject that puts the challenge we are dealing with into perspective: Ghana's Ministry of Health has been making efforts to ensure we secure adequate stocks of vaccines despite this global challenge.
"We have made all necessary efforts to ensure that despite these challenges we secure adequate stocks within the next few weeks. It is important to correct the erroneous impression that there have been deaths from Measles in Ghana recently. For the avoidance of doubt, there have been no deaths from the recently recorded spike in Measles cases. Indeed there have no deaths since 2003 though we have recorded cases annually.
"Finally, despite this challenge, Ghana's immunization performance coverage remains among the best in the world. In 2021 we recorded 95% coverage.
"Working with UNICEF, we are fast-tracking the processes and it is expected that the vaccines would be supplied in the next few weeks All things being equal. The Ministry of Health will ensure that we stay on track with our immunization record and quickly overcome this bottlenecks," he said.
He indicated that the vaccines in short supply are Bacillus Calmette–Guérin (BCG), Measles-Rubella (MR), and Oral Polio Vaccine (OPV).
Recommended articles
We have to win the 2024 elections for Jerry John Rawlings – Dr. Kwabena Duffuor
Humanitarian Awards Ghana announces 100 Most Impactful 2022 Change Makers
Bank of Ghana debunks media reports of introducing GH¢500 coin
Pass the 3 tax bills in the interest of the nation – Ken Ofori-Atta 'begs' Parliament
15 students of St. Mary's Girls SHS are currently pregnant, headmistress cry
Free SHS is useless unless it is linked with skills development — Prof. Ato Essuman
The NDC died with Jerry John Rawlings – Owusu Bempah
Treacherous conduct by NDC MPs will embolden Nana Addo to take reckless decisions — Ablakwa
Marriage is between man and woman – Kenyan President says LGBTQI+ wont be accepted (video)