What do you know about Ghana's constitution? This quiz will let you know more after answering
The Constitution of Ghana is the supreme law of the Republic of Ghana. It was approved on 28 April 1992 through a national referendum after 92% support.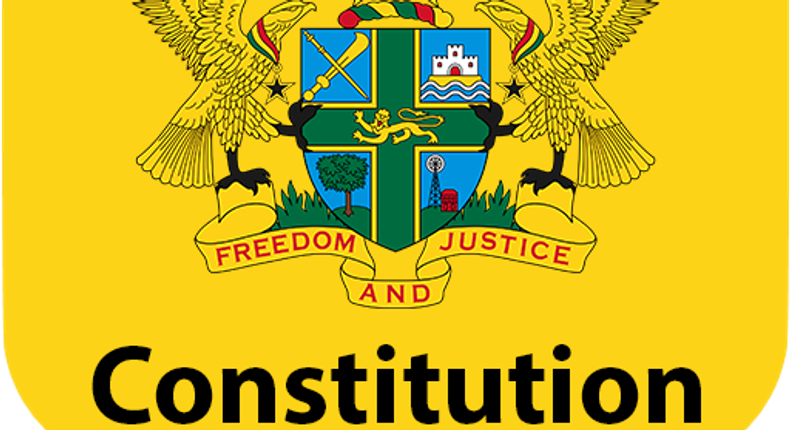 Which of the following is the highest court in Ghana?
Supreme Court
Next question
State Owned Enterprises are established mainly to
supervise private businesses
make substantial profit
Next question
Which institution is responsible for making the main laws of Ghana?
Which of the following languages is not indigenous to Ghana?
A bill passed by parliament becomes law when the president gives his
The application of checks and balances in democratic governments helps to prevent
Dictatorship
Next question
A constitutional right to reject a decision or proposal made by a lawmaking body
You must be sleeping in class when your teacher was teaching you the constitution of Ghana.
JOIN OUR PULSE COMMUNITY!
Recommended articles
NPP to hold national executives elections on July 14-16
5 fire incidents recorded so far in January 2022
Government will make "shameful U-turn" even if E-levy is passed - Sosu
Bagbin jets off to Dubai for another medical review, set to return March 4
E-levy will worsen financial conditions of Ghanaians – Dr. Duffuor
Ghanaians should support us to pass 1.75% E-levy to create jobs – Afenyo-Markin
Accept e-levy or we go back to the IMF – Ken Ofori-Atta pleads with Ghanaians
Nana Addo donates GH¢100,000 to Apiate Support Fund
Veteran journalist Kwabena Yeboah joins Adom Otchere's GACL board