DIY Recipes: How to make carrot smoothie
This recipe is full of irresistible fruity flavour.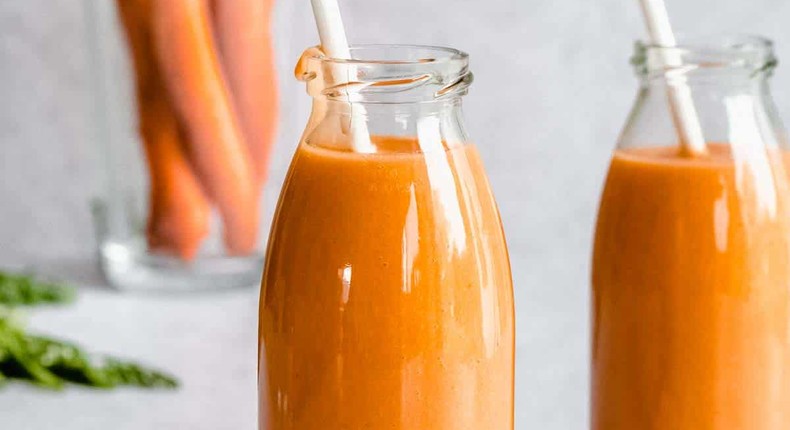 Here's a simple way to make your carrot smoothie over the top.
1 cup thinly sliced carrot rounds
1 large apple, chopped into cubes
1 banana (room temperature)
½ cup frozen pineapple or mango
½ teaspoon grated fresh ginger, ¼ teaspoon cinnamon , optional
Peel the carrots and slice them into rounds. Chop the apple, keeping the peel on. Break the banana into pieces.
Add all ingredients to the blender, adding the liquids first. Blend until smooth. Eat immediately or store up to 1 day refrigerated in a covered jar.
JOIN OUR PULSE COMMUNITY!
Recommended articles
8 sperm-killing foods that dads need to avoid!
Trashy Bags Africa: Elvis is passionate about the environment
This is why your tomato seeds are not growing and how to solve it in 7 steps
Recreate Hajia Bintu's black-themed birthday photoshoot in 12 easy steps
How to dye your locs in 12 steps
5 survival tips for single people this festive season
Celebrating African heritage through exquisite bridal dresses - Introducing Cindymary Couture
Make this no-yeast bread with only 3 ingredients
How to get your crush without shooting your shot