DIY Recipes: How to make Mpotompoto
This recipe is packed with ample amounts of nutrients.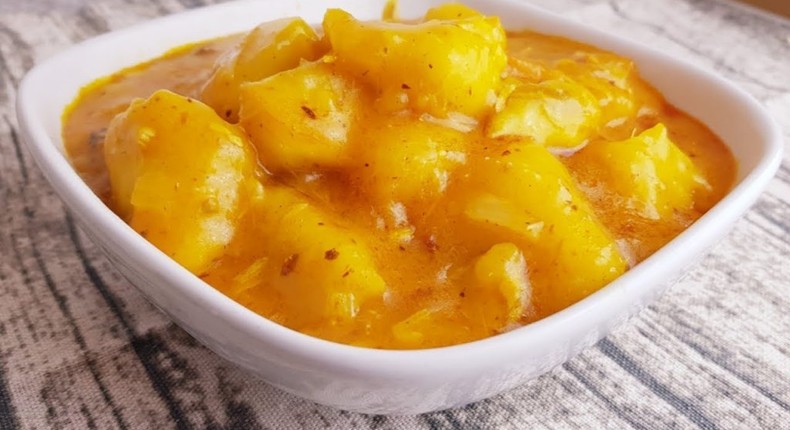 Mpotompoto is a popular local Ghanaian food that is mainly prepared with yam, cocoyam or potatoes.
Peel and wash cocoyam, cut into smaller pieces.
Pour into a clean saucepan and add water, pepper, onion and tomatoes.
Add salted fish, herring and salt. Cook for five minutes.
Take out pepper, onion and tomato and blend (you can add a clove of garlic and a little ginger).
Pour into the boiled cocoyam, stir, add your palm oil, salt and taste.
Allow to simmer for five minutes.
Taste cocoyam if it's extra soft.
The Mpotompoto has to be like porridge with some soft cocoyam in there.
JOIN OUR PULSE COMMUNITY!
Recommended articles
For men: Here's why you should consider sleeping naked
Spooning: Here's what it means during sex and how to do it right
Why I'm no longer talking to slim people about body positivity
DIY Recipes: How to make Sausage in Tomato gravy
How important is sex for a man?
Berla Mundi is totally transforming the slay game with this African print style
For men: 5 foods that can help you stay erect and sustain stronger erection
How to treat post-pregnancy hair loss
Women, this is why you should learn to initiate sex more in your relationship