DIY Recipes: How to make sweet potato fries
This recipe is yummy and very delicious.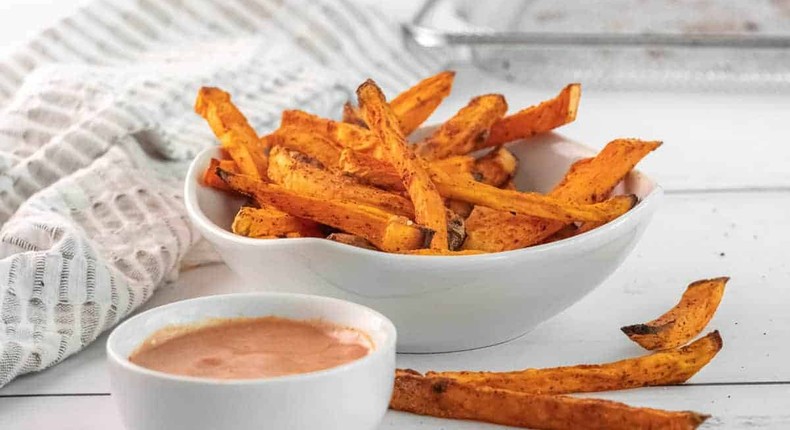 Potato chips are very simple and easy to make.
1 large sweet potato or yam
Preheat the oven to 400˚F (200˚C). Line a baking sheet with parchment paper.
Cut the sweet potato into ⅛-inch to ¼-inch (3- to 6-mm) slices. In a medium bowl, toss the sweet potato slices with olive oil until fully coated. Add the seasonings and toss to coat. Arrange the slices on a baking sheet without overlapping the potatoes.
Bake for 25 to 35 minutes, flipping halfway, until golden brown. Let the slices cool to room temperature.
Recommended articles
7 wardrobe essentials for every Ghanaian man
7 Self-care activities to do on weekends
Dating to marry? 5 simple things to consider
The best celebrity pictures on Instagram this week
The best ways to improve your cognitive health
FDA cautions against certain eyedrop brands as 3 die, 8 go blind
Coconut husk: 3 health benefits of this commodity
DIY Recipes: How to make Tubani (Steamed beans pudding)
7 photos that prove Sandra Ankobiah is the ultimate fashion girl for dates