Oil falls below $70; what it means to Ghana
This is the first time the price is falling below the $70 mark since April.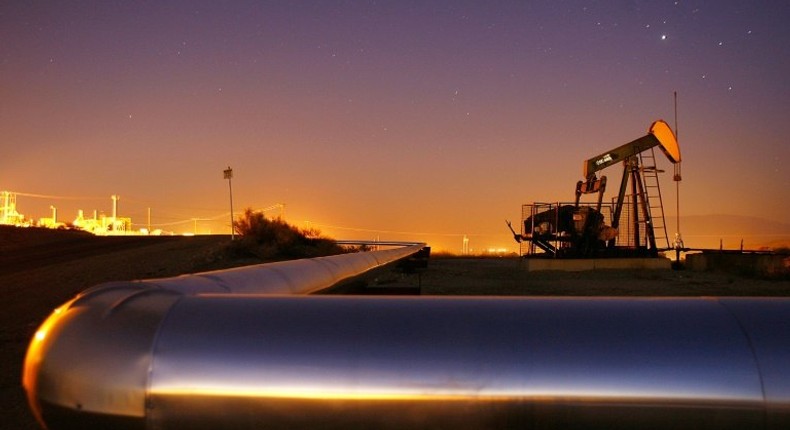 Brent crude has fallen under the $70 mark.
According to the BBC, US oil is at $60.42. This has fallen by more than a fifth since early October, officially putting it in "bear-market" territory.
Stephen Brennock at London brokerage PVM Oil told the BBC that "there is no slowing down the bear train."
"Instead, the energy complex has extended a route driven by swelling global supplies and a softening demand outlook. There is now a sense of inevitability that the European crude benchmark is poised to revisit the $60s per barrel."
The price fall is coming after it hit four-year highs at the beginning of October.
In Ghana, this may mean a further reduction of fuel prices by the Oil Marketing Companies (OMC's).
The reduction follows a previous increase in prices of petrol and diesel by all 3 major OMCs to GHC 5.21 pesewas per litre in the last pricing window.
With the price fall on the international market, prices may be reduced further.
Get our Top Stories delivered to your inbox
Recommended articles
9-day groom market where women go to buy bachelors
KKD's comments on Ken Ofori-Atta was misplaced – Adom-Otchere
Ghana's economy has collapsed due to Akufo-Addo's historic poor leadership – Sulemana
Where are the missing 500 missing excavators? — NDC's Prince Henry asks gov't
Ken Ofori-Atta must be arrested for the current economic mess – Arise Ghana
I have abiding faith in God to turn the fortunes of Ghana around — Nana Addo
KKD's comments on Ken Ofori-Atta were borne out of envy, jealousy – Adom-Otchere
Ethiopian Airlines flight misses landing as pilots fall asleep
EOCO denies Nigerian 'sakawa kingpin' Sunny Awamini on Interpol list bail