Akufo-Addo to address nation tonight on Covid-19, IMF deal
His Excellency, Nana Akufo-Addo will tonight, May, 28 be delivering an address to the nation at 8 pm on the government's management of the coronavirus pandemic.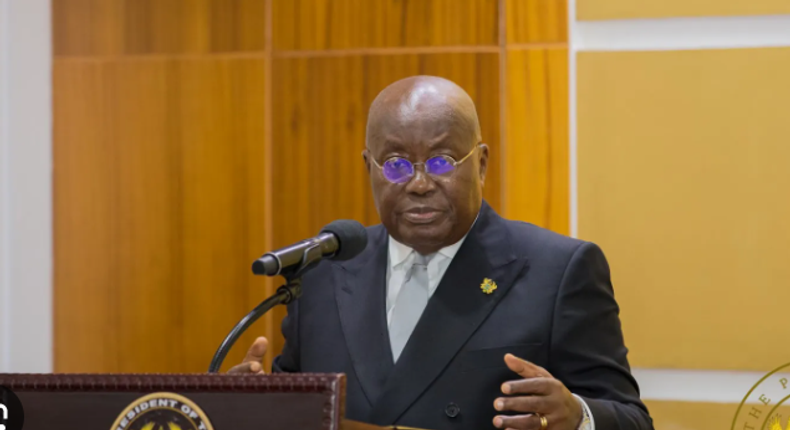 The last time President Akufo-Addo gave such an address was on March 27, 2022.
The update comes as the World Health Organization (WHO) announced on 5th May 2023 that COVID-19 was no longer a Public Health Emergency of International Concern (PHEIC).
The Ghana Health Service (GHS) announced that pre-departure testing and test at all points of entry were no more a requirement for all passengers.
He will also be updating Ghanaians on the $3 billion bailout program approved by the International Monetary Fund (IMF).
Recommended articles
Noah Dameh, Radio Ada journalist on trial over fake news about McDan, is dead
#OccupyJulorbiHouse Demo: Police deny arrest of BBC Journalist
#OccupyJulorbi House demo: 49 suspects arrested for unlawful violation of Public Order Act - Police states
#OccupyJulorbiHouse Demo: Police assaulted me, other protestors - Bridget Otoo shares
N/R: 9 gunned in Pusiga road attack
Let us strive to live up to the ideals Nkrumah stood for - Mahama
I won't engage in campaign of insults - Bawumia
#OccupyJulorbiHouse: Cabinet offered us $1 million to halt demonstration - Organisers
NPP is the best party to save Ghana – COP Alex Mensah