8 Warning signs of breast cancer
Breast cancer is a leading type of cancer in women, it occurs in men as well but rarely. These signs are pointers to the disease, if nipped early it could be contained...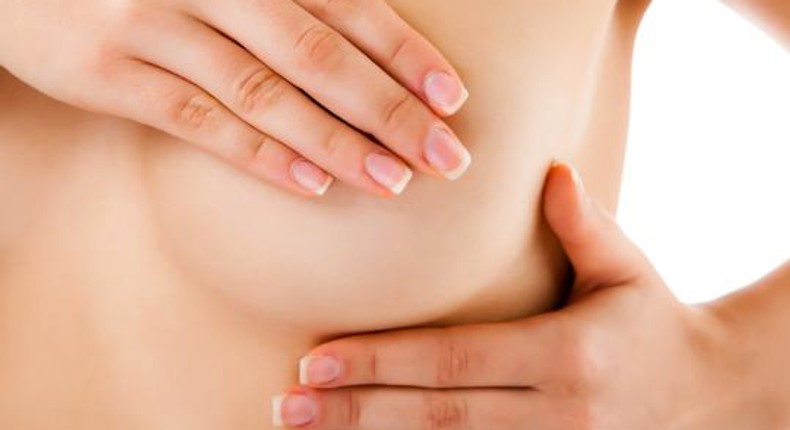 Breast cancer is a leading cancer type among women.
Breast cancer develops from breast tissue but they usually come with signs before they become full blown.
With periodic checks and more, breast cancer caught in the early stage can be contained. The first sign of breast cancer often is a breast lump or an abnormal mammogram.
It comes in stages ranging from early to curable breast cancer and then metastatic breast cancer with a variety of breast cancer treatments.
There are signs that act as pointers to breast cancer below:
1. You notice nipple discharge
2. You notice changes in breast appearance
3. The nipples become sensitive
4. You have pains in the chest/ breast area
5. You notice a lump in the breast or the armpit
6. You notice breasts are swollen
7. You have pain in the upper back, neck and shoulder areas
8. You notice itching on the breasts
Be sure to check with a physician if you notice any of these symptoms above as early detection of breast  cancer is treatable.
Watch a Pulse TV video below.
JOIN OUR PULSE COMMUNITY!
Recommended articles
IMF bailout: Gov't has not abandoned Ghana Beyond Aid agenda — Finance Ministry
IMF bailout: Ofori-Atta is one of the best Finance Ministers in the 4th Republic – Amewu
Bawumia to address Ghanaians on IMF bailout u-turn on July 14
IMF bailout won't affect free SHS and Agenda 111 — Gov't
Nurses and midwives also deserve cost of living allowance – UPNMG
Akufo-Addo cuts sod for €500 million Manso to Huni Valley railway line
6 Nigerian lawmakers injured, cars damaged after armed thugs invaded guest house
Meet Alfred Ababio Kumi, a true Ghanaian leader and pace setter
Man hired to kill Okada rider reports himself to police, says he 'never got the cash'