I'm humbled by my selection to lead the NDC in Parliament – Ato Forson
The new Minority Leader, Dr. Cassiel Ato Forson has expressed his gratitude to the leadership of the National Democratic Congress (NDC) for the role.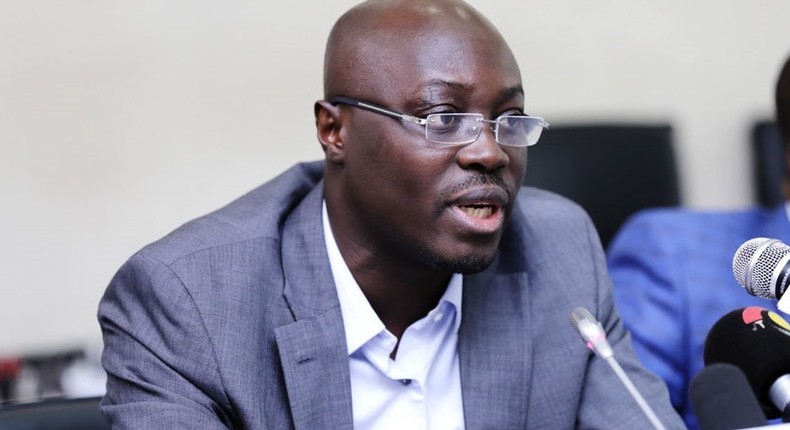 He said he will serve the party and the Minority Caucus gallantly in Parliament.
In a post on Facebook after his announcement as the leader some days ago, Dr. Forson he is grateful for the support he has received so far.
"I am honoured and humbled to have been chosen to lead our illustrious and gallant caucus in Parliament. I thank the leadership of our party who have placed their trust and confidence in me. I am also deeply grateful to colleagues, the rank and file of our party and the Ghanaian people for their profound support and solidarity".
He said he has had some discussions with the outgoing Minority Leader, Haruna Iddrisu, and thus commended him for his admirable stewardship.
"I have held fruitful and positive conversations with my senior brother Hon. Haruna Iddrisu. I commend him for his admirable stewardship when he was granted the opportunity by our party's leadership," Dr. Forson stated.
He also assured to represent the collective interest of the party.
"As a leader, it will be my duty to represent our collective goals with unwavering dedication and high integrity," he added.
However, the decision to make Dr. Cassiel Ato Forson the Minority leader has sparked outrage among some MPs of the NDC.
Several NDC MPs including MP for Bolgatanga East, Dominic Ayine and Tamale Central MP, Murtala Muhammed later described the leadership changes as undemocratic and deeply worrying, after they claimed they were not consulted prior to the change.
Some 44 MPs signed a petition to reject the decision of the party. The 44 members believe the decision by the party is unfair and unpopular.
However, some 77 MPs have also reportedly signed a different petition to endorse the decision of the party.
Recommended articles
Ghanaian bride 'faints' as she sees Joe Mettle performing at her wedding reception (video)
NAM1 appears in court for the 33rd time but his trial hasn't started yet
Ghana today is broke — Mahama
I'll restore hope and bring Ghana's economy back – Dr. Duffour pledges after filing nomination form
NPP has to elect Dr. Bawumia as flagbearer to quash 'Akan party' tag - Aliu Mahama
NDC is just like the false prophet — NPP's Nana Kay
4 students remanded for gang-raping 16-year-old mentally-challenged schoolmate
Female car dealer marries brother-in-law and 2 other men, they share their story (video)
75-year-old woman allegedly sets ablaze sleeping son, daughter-in-law and grandchild