Losing Haruna Idrissu as Minority Leader won't change anything – Spio-Garbrah
Ekow Spio-Garbrah, a leading member of the National Democratic Congress (NDC) has said that the controversy that has greeted the change of leadership in the Minority caucus in Parliament is not needed.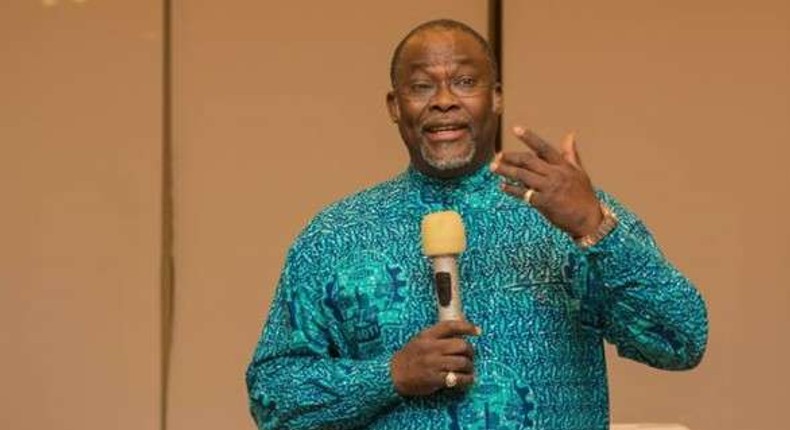 He said the change of Haruna Idrissu as Minority Leader to Dr. Cassiel Ato Forson is normal democratic practice.
The former Minister of Trade and Industry said the position is not permanent and it is subjected to changes by the leadership of the NDC.
He said that at any point in time, it is the interest of the party that reigns supreme and not the parochial interest of a selected few.
He likened the situation with Haruna Iddrisu to that of former captain Asamoah Gyan, warning that just as Gyan despite decades of service to the country was removed, Haruna was always going to be removed at some point.
"Some of them believe that when their MP is in a position it inures to their advantage but they need to think about the future of the party. The people from the North will claim that they've lost some position but our flagbearer for the past ten years is from the north. The Voltarians have not complained about it. There have been no complaints from the Western and Ashanti caucus so they need to understand that it's just time.
"The Council of Elders chairman is from the North as well, so they are well represented. Losing one person doesn't change anything. He is still in Parliament so we can use his experience.
"Asamoah Gyan does not play football any longer. He is no longer team captain, does it mean someone has done him something wrong. There comes at a time when there need to be changes in position. If you are in a team and the coach rings changes, it doesn't mean the manager is against you. It just means the manager wants the progress of the team," he told Sompa FM.
The General Secretary of the NDC on January 23 sent a letter to the Speaker of Parliament, Alban Bagbin, in which he disclosed some changes in its leadership in parliament.
A former deputy Minister of Finance, Dr. Cassiel Ato Forson, has been appointed as the Minority Leader, as replacement for Haruna Iddrisu.
Recommended articles
Female car dealer marries brother-in-law and 2 other men, they share their story (video)
75-year-old woman allegedly sets ablaze sleeping son, daughter-in-law and grandchild
Akufo-Addo is the Nebuchadnezzer of our time – Odike
3 Ghanaians named in Forbes 2023 Most Influential African Women list
Ghana spent over GHS5 billion on 'Free SHS' from 2017 to 2021 – Education Minister
Mahama jabs Nana Addo over appointment of political activists as Electoral Commissioners
Ghana needs to adopt a public funding system for viable political parties – Mahama
ECG urged to target Supreme Court building and Jubilee House to recover GH¢5 billion debt
'I've finished my earthly ministry' – 40-year-old pastor says it's time to die