Northern Region: Soldier accused of raping 16-year-old girl
The unnamed officer is part of a military taskforce overseeing a dusk to dawn curfew placed on the on Bimbila township following a Chieftaincy dispute.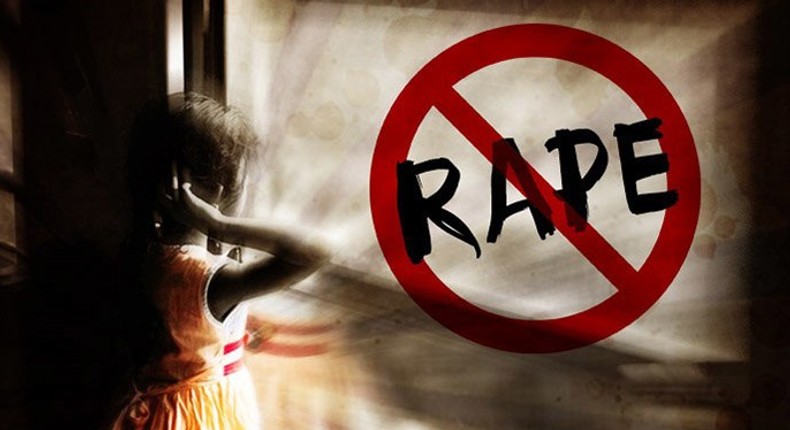 A military officer on peacekeeping duty at Bimbilla in the Northern Region has been accused of raping a 16-year-old girl.
The victim, said to be in form two at the Ponaa Junior High School, is currently staying at home with abdominal complications and genital pains, following the sexual attack by the soldier.
Starr FM reports that the alleged incident occurred on Monday at about 9pm when the victim and her colleagues were about to depart to their houses after closing from a regular night preps.
The victim narrates that she and her colleagues were studying in a classroom when they saw the soldier patrolling.
Because of the curfew, residents in Bimbilla are not allowed to stay outside beyond 9:00pm so she attempted to hide from the the soldier who allegedly raped her.
Her phone rang and the soldier saw her, she said.
"I and my colleagues went to preps, and If we go to prep we close around 9.30pm. So, 9.30pm was over and I my colleagues we were going home and someone went to buy water and some of my colleagues got up and saw the soldier and said that the soldiers are coming, run. So I went and hid someplace, my colleagues called to see where I was hiding; they called me and the phone belled and the soldier saw me", the victim told Starr FM.
She adds that the soldier grabbed her up and asked her to follow him. She said he took her to another school compound, which had no electricity, where he undressed her himself and had sex with her for nearly 5 minutes while she groaned in pains.
The victim reported the abuse to her mother when she got home immediately after the soldier freed her.
The girl's family is pushing for the soldier to be brought to justice
"I want them to arrest him and to face the law to serve as a deterrent in the future. She is a still child, she is only 16 years. There is a lot of diseases out there, may she has been inflicted", father bemoaned.
The father said he has spent more than Gh400 on medical bills since the incident was reported to him, Starr FM reports.
Meanwhile, the medical report has been presented to the police who have told Starr News they had launched an investigation to the matter.
Get our Top Stories delivered to your inbox
Recommended articles
36-year-old man rapes 5-year-old boy to death
Social media hails Bawumia after traveling on a commercial flight to Tamale
Ghana's Cardinal Baawobr dies at age 63
Breman Asikuma SHS students sleep at dining hall as bedbugs invade dormitories
'I've left it to God' – Hopeson Adorye cries after being sacked from National Security job
Next NDC gov't will modernise Aflao — Mahama assures
Sandema: Teachers, students embrace STEM bootcamp by US-GH alumni
Agradaa's Thanksgiving service in church after being granted bail
Pressure group, "Justice4Ghana" condemn police for 'foiling' protests against gov't