The gods of Kyebi will strike him down should Akufo-Addo ever say he's not corrupt – Captain Smart
Host of Onua TV's 'Maakye' programme, Captain Smart has described the ruling New Patriotic Party (NPP) government as one of the most corrupt Ghana has ever had.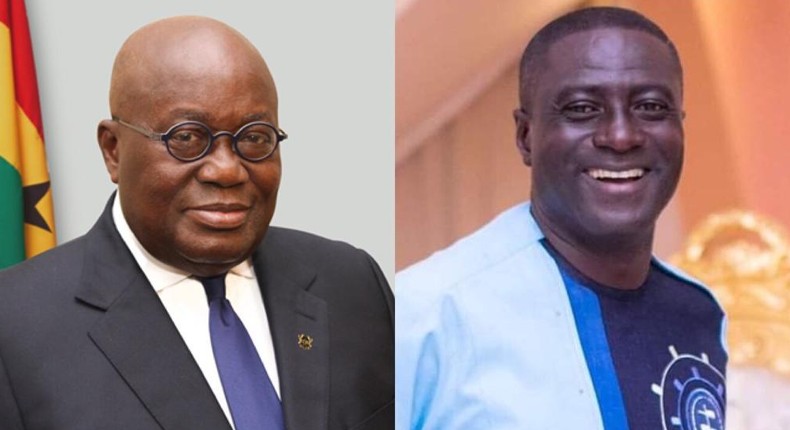 He said the previous labelling of President Nana Addo Dankwa Akufo-Addo as incorruptible can no longer hold.
On his programme on Tuesday, November 9, Captain Smart said the gods of Kyebi will strike the President down should he ever declare himself as incorruptible.
"Nana you are corrupt. Nobody wants to tell you but I am telling you, my name is Blessed Godsbrain Smart, and I dare say you are corrupt. You see you no longer say you are not corrupt. I dare you to say it, even the gods in your hometown will strike you dead."
"I dare you to say I Nana Addo Dankwa Akufo-Addo is not corrupt, the gods of Kyebi will strike you dead," he stated.
Captain Smart also said the presidency of Nana Addo as the most deceptive in the history of Ghana's fourth Republican dispensation.
"You have deceived Ghanaians more than any government in the Fourth Republic. This particular government has been the most deceptive. Even Rawlings whose government was a military government did not do such, J. A. Kufuor did not do this, Prof. Mills also did not do same."
"When Mahama increased fuel prices on some few occasions you were all over the place raging, now you come to tell us you are performing," he added.
Watch his pronouncements below
JOIN OUR PULSE COMMUNITY!
Recommended articles
Suspected land guards allegedly burn newly built police station
Fact-check: Did Napo sign teachers laptop contract?
Ivorian citizenship: Arrest Jomoro MP – Court issues bench warrant
UAE government announces four and half day working week; extends weekend for workers
GOIL reduces fuel prices by 15 pesewas after govt's directive
Govt's E-levy is a ponzi scheme - Sam George
Union of Professional Nurses and Midwives calls for unity among nursing unions for better welfare
Dagbon Overlord lauds National Best Farmer following visit by Agric Minister
Money is not my problem; I'm not NPP mole - Duffuor to critics