Ghana tightens security at its border as tension in Togo rises
Reports are that residents who are not sure of their safety are leaving the country as tension is high.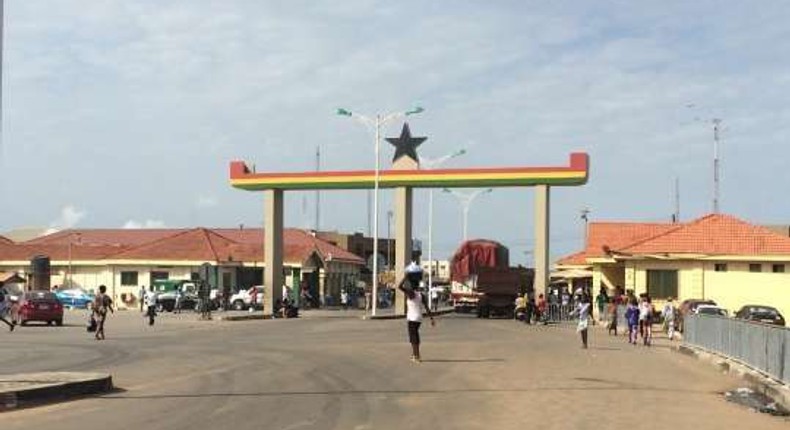 Scores of Togolese are planning to cross over to Ghana as moves to challenge the presidency of Faure Gnassingbe rise.
Residents who are not sure of their safety are leaving the country, Accra-based Joy FM reports.
Streets are empty, hundreds have closed their shops and commercial vehicles have also been parked out of fear following the protests.
Reports are that those who are living the country are doing so under the pretext of attending church conventions.
Meanwhile, Immigration Officers on the Ghana side of the border are said to be on high alert and security has been beefed up at the border.
A protest in the country last Saturday left seven people dead and about 27 arrested.
The protest was to challenge the presidency of Faure Gnassingbe.
The Gnassingbe family has been ruling Togo since 1967 after a coup by Eyadéma.
Faure who is also the new chairperson of the Economic Community of West African States (ECOWAS), has won three presidential elections.
But many argue that he won those elections under controversial circumstances.
Residents of Togo are now demanding that the Constitution be amended to prevent his family's continued stay in power.
JOIN OUR PULSE COMMUNITY!
Recommended articles
WASSCE 2021: Over 1,300 subject results and 174 entire results cancelled
Police arrests V8 drivers: NPP lawmaker faces court for breaking road traffic regulations
Group to buy car for father who went viral for carrying his daughter during drivers' strike
One Teacher One Laptop deductions: We don't know All Teachers Alliance group - NAGRAT
Ghana's presidential jet has become Uber for African Heads of States – Okudzeto Ablakwa
Tamale: GH¢1.9m bus terminal left to rot after 5 years of completion
Suspected land guards allegedly burn newly built police station
Fact-check: Did Napo sign teachers laptop contract?
Ivorian citizenship: Arrest Jomoro MP – Court issues bench warrant