He claims the President has an acquaintance with the Chief Executive Officer (CEO) of Menzgold, Nana Appiah Mensah.
"We have records to show that President Akufo-Addo knows NAM 1 and has been dealing with him and Kwasi Nyantakyi. He cannot dissociate himself from these two people. I have records of how President Akufo-Addo was using Kwasi Nyantakyi for his dealings", he said.
Responding to the brouhaha and the subsequent bench warrant for the arrest of Appiah Mensah, Nketia who is popularly known as Genneral Mosquito said: "When DKM saga came up the NPP then in opposition led by Nana Addo used it against the NDC government and tried to link the then government to the development even when there was no link. But they want to run away from what is happening under their watch whereas there are records to show that the President is close to NAM1 and Nyantakyi."
However, the spokesperson at the Presidency, Eugene Arhin has debunked the assertion that President Akufo-Addo has a personal relationship with NAM1.
"I want to put it on record that never has the president's Twitter handle been used to do that. That supposed tweet is a fake," Mr Arhin noted on Thursday, 10 January 2019."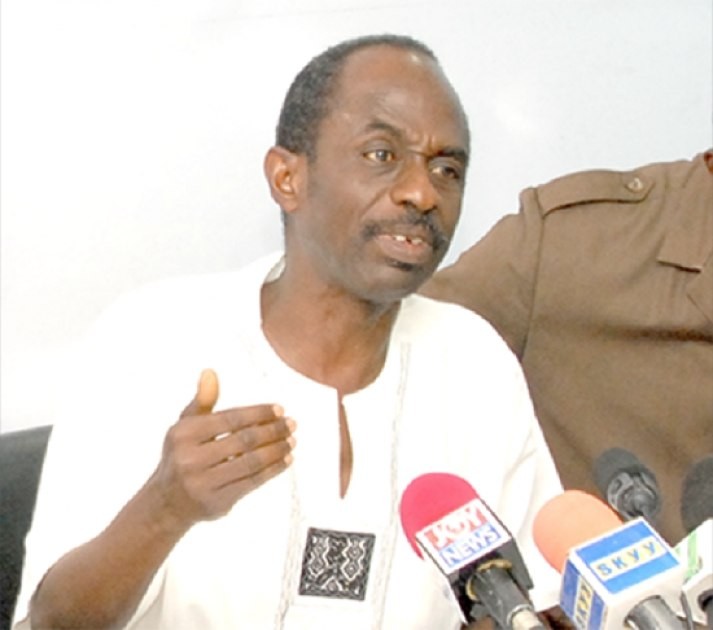 He explained that: "GFA officials and CAF officials, including its President, Ahmad Ahmad, paid a courtesy call on President Akufo-Addo, ahead of the conferment of an honorary doctorate degree by the University of Professional Studies, Accra. The then-GFA President, Kwesi Nyantakyi, only brought NAM1 to the meeting because four days earlier, on 21st April, Zylofon had indicated its decision to sponsor the Ghana Premier League. Never on that day did the President have a one-on-one meeting with NAM1."