Anita Desoso, a National Vice Chairperson of the National Democratic Congress (NDC), has described
She said the recent comments from Dr. Bawumia about former President John Mahama are reserved for serial callers.
"Bawumia is behaving like a serial caller, is he our Vice President?", she retorted on Neat FM in Accra.
But Anita Desoso said the Vice President's response to his predecessor was merely propaganda and doesn't depict someone who is holding a high office in the country.READ ALSO: Your incompetence has killed your career - Wontumi jabs Mahama
"Listening to the Vice President, one could mistake him for a hapless NPP serial caller repeating the propaganda lines that they became so enamored of in the run-up the 2016 elections. I am the queen of serial callers and I know how my people behave. That is exactly what the Vice President is doing now. he is behaving like a serial caller," Desoso said.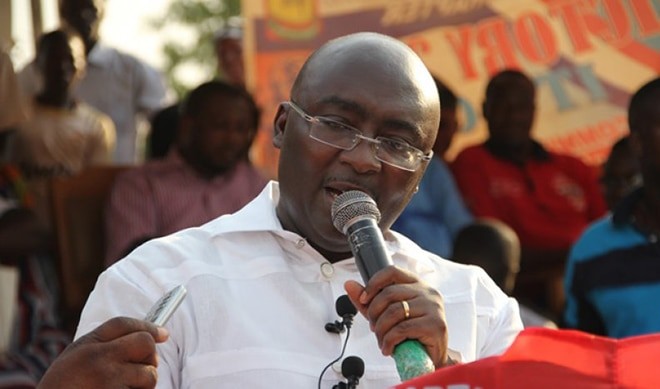 Also, the John Mahama campaign team have declared that they will return in equal measure of any swipe Dr. Bawumia takes at the ex-President.
In a press release signed by the spokesperson of the campaign, James Agyenim Boateng, he said: "Let him also be reminded that respect for political office holders is earned and that if he chooses to play it dirty, he will get it back in equal measure, pressed down, shaken together and running over".