NDC presidential race: Kojo Bonsu declares intention to contest Mahama
Businessman and former Chief Executive of the Kumasi Metropolitan Assembly [KMA], Kojo Bonsu, has announced his intentions to contest as flagbearer in the National Democratic Congress (NDC) ahead of the 2024 elections.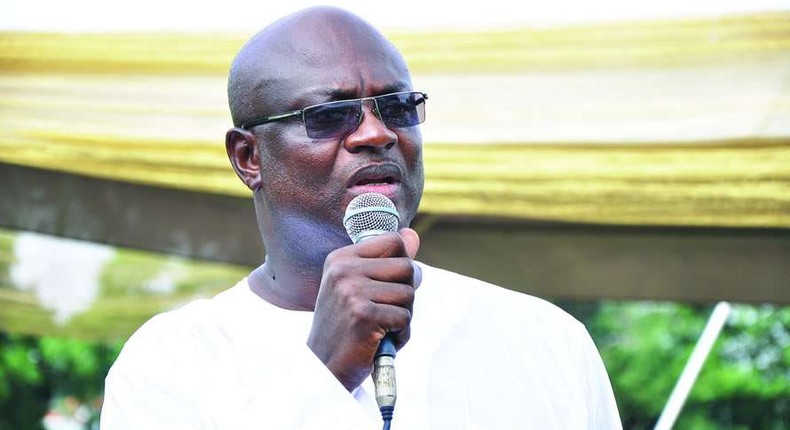 He stated that the NDC must work towards marketing a new flagbearer for the 2024 presidential and parliamentary elections.
In an interview with Daily Graphic, he said "In this country, it is the swing voters who allow you to win an election both for the NPP and the NDC."
The businessman averred that the election defeat of the NDC in the 2016 and 2020 general elections was not only a defeat but a rejection of John Mahama, hence the party needs a new leader for the 2024 elections.
He stated "The reason I want to come is that the NPP has lied a lot about John Mahama, claiming he is incompetent and mudslinging him with other falsehoods, which the NDC has not been able to clean or tell the people that it is not true.
"We [NDC] have allowed the falsehood against Mahama to stick in 2016 and we have allowed it again in 2020, so we need to bring a new face to go and tackle it for the swing voters who have made up their minds on John Mahama."
He added: "I don't want us to lose the 2024 election and remain in opposition again."
JOIN OUR PULSE COMMUNITY!
Recommended articles
Gabby used us to demonstrate against Mahama; he's not answering our calls anymore – Akyem youth
Broke Parliament: Don't counter me again — Bagbin to Osei Kyei Mensah-Bonsu
Opinion: Who are we to blame for the flood disasters in Ghana?
Ghana needs to know how you spent COVID-19 expenditure; come and account – Babgin to Ofori-Atta
UPNMG presents oxygen cylinder carriers to Peki Government Hospital
"I've lost all my cigarettes and drinks to the flood" – Accra trader cries (video)
Free SHS has increased senior high school enrolment by over 50% - Bawumia
Court jails 2 Ghanaian armed robbers 30 years each with hard labour
Presidential Staffers: Nana Addo employs 995 including Church Relations Manager